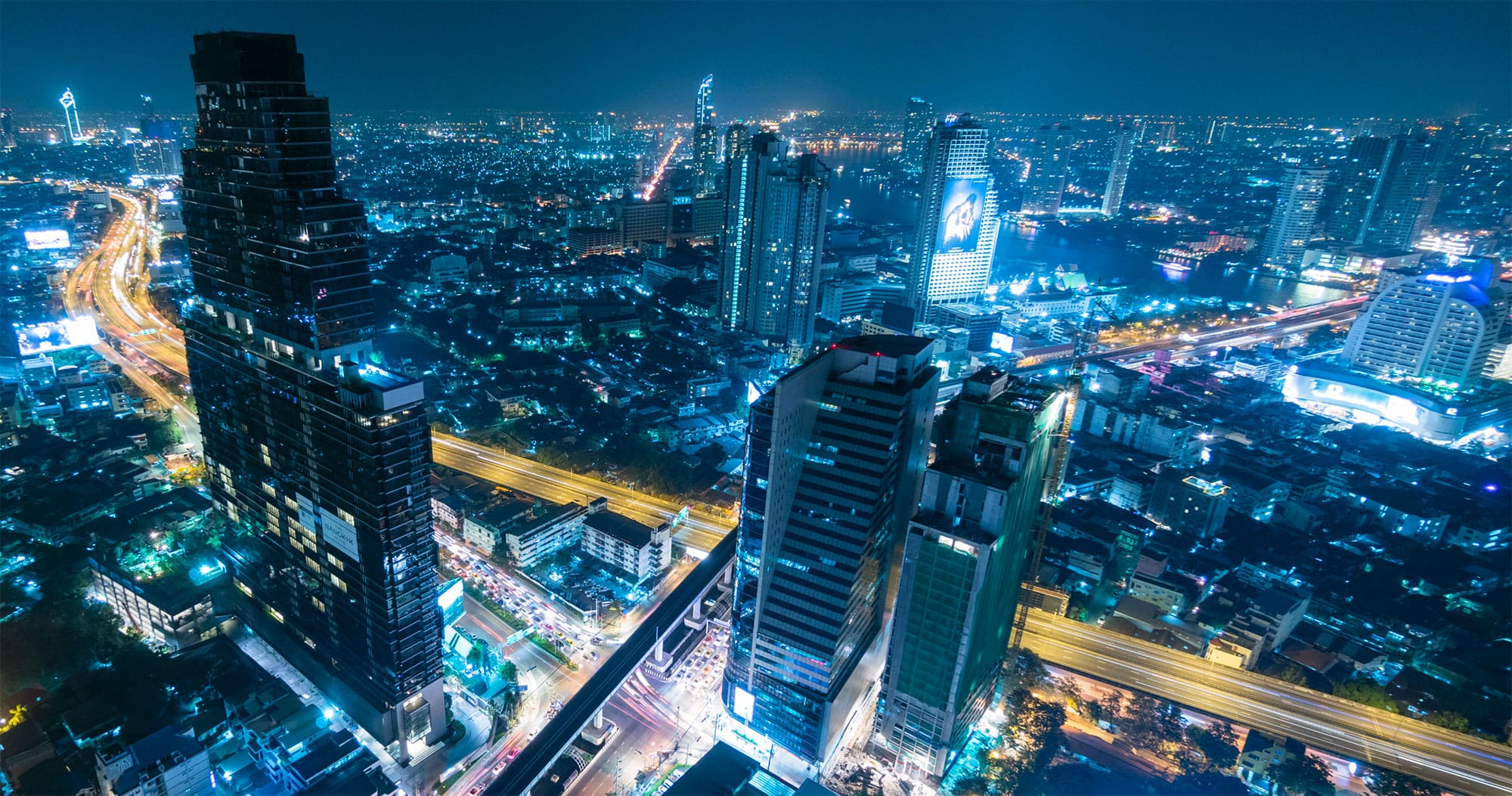 Get the Latest from entrustIT
2019 Tech forecast... What will move us this year?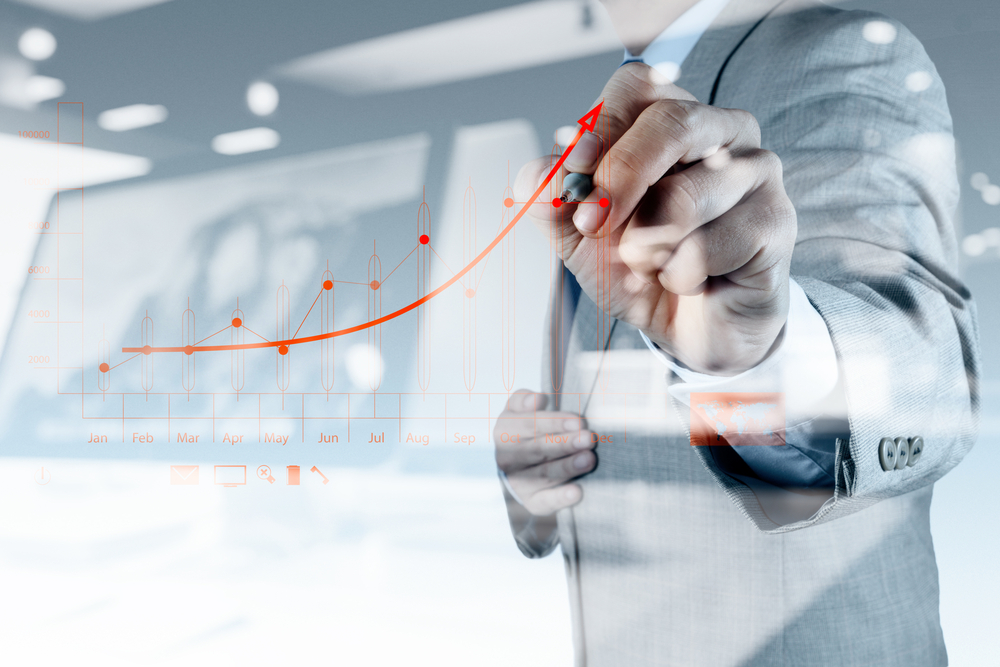 January is a difficult month. It is cold and dark and many of us are forced to frantically burn off the weight we gained over the holiday period. However, January also means a New Year and a fresh start, with a new set of challenges and innovations to sink our teeth into.
It usually helps to stay ahead of the competition and be in touch with technology trends and 2018 was a big year for technology with no sign of momentum slowing. At entrust IT it is our job to be well informed about the latest technology to ensure we continue to offer our customers the latest and greatest tech solutions to drive their business.
With that in mind, we spent the final weeks of 2018 compiling a list of our predictions for the big hitters in technology going into 2019 (and beyond).
You know the cloud, but do you know what would work best for you? Are all clouds created equal? Get the facts in our FREE White Paper >>
Machine Learning / Artificial Intelligence
Quite possibly one of the biggest buzzwords in the industry. Machine learning is everywhere. From smartphones to virtual assistants and even golf clubs. Whether it is a marketing gimmick or not, it is clear that AI is here to stay (at least for 2019).
For the most part, that is great news. AI technology brings some fantastic benefits. Most of us will use some form of Virtual Assistant, for example, and agree that it makes our lives somewhat less complicated.
This is most certainly the case in business. Forbes reported in 2017 that 72% of respondents in the technology, media, and telecommunications industry expect AI to have a significant impact on product offerings in the next five years.
Artificial Intelligence can be used to detect trends in business data, spotting opportunities in new markets or highlighting systematic failings within a business. For businesses that readily adopt AI, the rewards could be great.
Augmented Reality
Augmented Reality (AR) is a technology that superimposes a computer-generated image on a user's view of the real world, thus providing a composite view.
The technology is not necessarily new, AR apps such as Wikitude have been around for over a decade, but it has certainly come on a long way in that decade – from gimmick into the mainstream.
The last couple of years have seen a sharpening up of AR technology and investment from large companies such as Apple has given developers a huge helping hand in building AR applications. A notable example of AR 'in the real world' comes from Ikea, whose AR application allows would-be buyers to use their smartphone to place Ikea furniture into their room, thus saving embarrassing decorating mishaps – nobody wants to spend hours building a sofa only to find out it actually doesn't fit in their living room.
AR will not be practical for every company. Nevertheless, for those that could add AR to their skillset, they could ride a wave of popularity in 2019.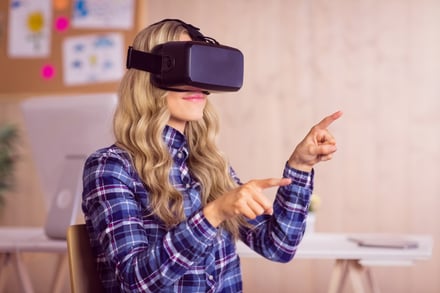 Internet of Things
You've heard of the internet, but what about the internet of things?
The definition of the internet of things is the interconnection via the Internet of computing devices embedded in everyday objects, enabling them to send and receive data. Many of us think of this in the context of smart homes, where one can turn their lights on, adjust their thermostat and make a cup of coffee using their smartphone. By connecting everyday appliances to the internet, you make managing them easier than ever.
Experts predict growth across the board in IoT. According to IT Pro, around 3.6 Billion devices were connected to the internet and were used for daily tasks in 2018 alone. Increasing the number of IoT devices in 2019 will put pressure on existing data connections. For businesses without fibre internet, the stress on your networks is likely to increase in 2019 as employees use more and more internet connected devices. In some cases, more than one fibre internet line may be needed to keep up with growing demand.
Connected Smart Cars are another exciting area of development for IoT. We are already seeing driverless car technology being tested on the streets of the UK and, whilst we are unlikely to see driverless cars on a grand scale in 2019, the technology is filtering down into the mainstream and we will certainly see it more clearly in the coming years. Their impact remains to be seen, but it is hoped that driverless cars will lead to fewer road traffic accidents – which can only be a good thing!
Big Data
You may be familiar with the term. Big Data was thrust into the spotlight during the Cambridge Analytica scandal back in March 2018. Big Data refers to extremely large data sets that may be analysed computationally to reveal patterns, trends, and associations, especially relating to human behaviour and interactions.
With so much of what we do 'in the cloud', the amount of personal data on the internet now is staggering. Thankfully, the GDPR gives individuals more control than ever about how their data is stored and used online, but the reality is that companies have more data on our preferences and habits than ever before.
With more devices being connected to the internet than ever before, companies can get a clearer picture than ever about how each of us live our lives. What we do, where we go, the things we like and the products we use. This helps marketers tailor advertising directly to an individual's interests and therefore maximise potential sales.
Big data also helps businesses monitor industry trends and public opinion, thus allowing them to tailor their products and services to closer match what the customer wants.
We can fairly confidently predict that big data is going nowhere in 2019 – in fact, a post by Hewlett Packard Enterprise describes 'Big Data' as the new normal.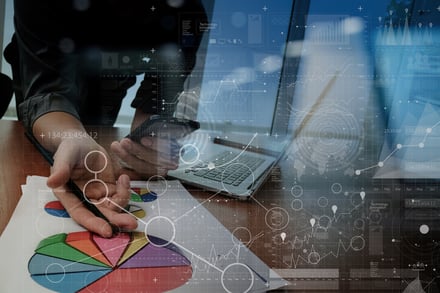 Hybrid & Multiple Cloud environments
Ten years ago, the cloud was in its infancy. Popular cloud services like DropBox and iCloud came into existence in 2008 and 2011 respectively.
With such explosive growth, there are now more cloud services than ever, each of them vying for our attention. A study by Skyhigh networks found that the average public sector organisation uses 721 cloud services. These services include Microsoft 365, Gmail, and Google Drive.
With so many different cloud services, and employees favouring different ones, it can be difficult for an IT department to manage all of them simultaneously. How can you be sure that sensitive data is not being stored in an 'unsupported' cloud storage service.
We predict that in 2019, this problem will progress. With that in mind, it has never been more important to use a managed services provider (MSP) to give you advice on how to manage all of your various cloud services. A good MSP will be well equipped to handle a wide range of services and manage all simultaneously.
entrust IT Group are proficient in doing just that. As a MSP with over a decade of experience in cloud technology, we know how to manage complex IT environments. By leveraging the latest technology, we provide our clients with the most efficient solutions to fix their business problems.
Are you interested in finding out more about the cloud and how utilising the options available can make your business work smarter? Read more in our FREE White Paper >>