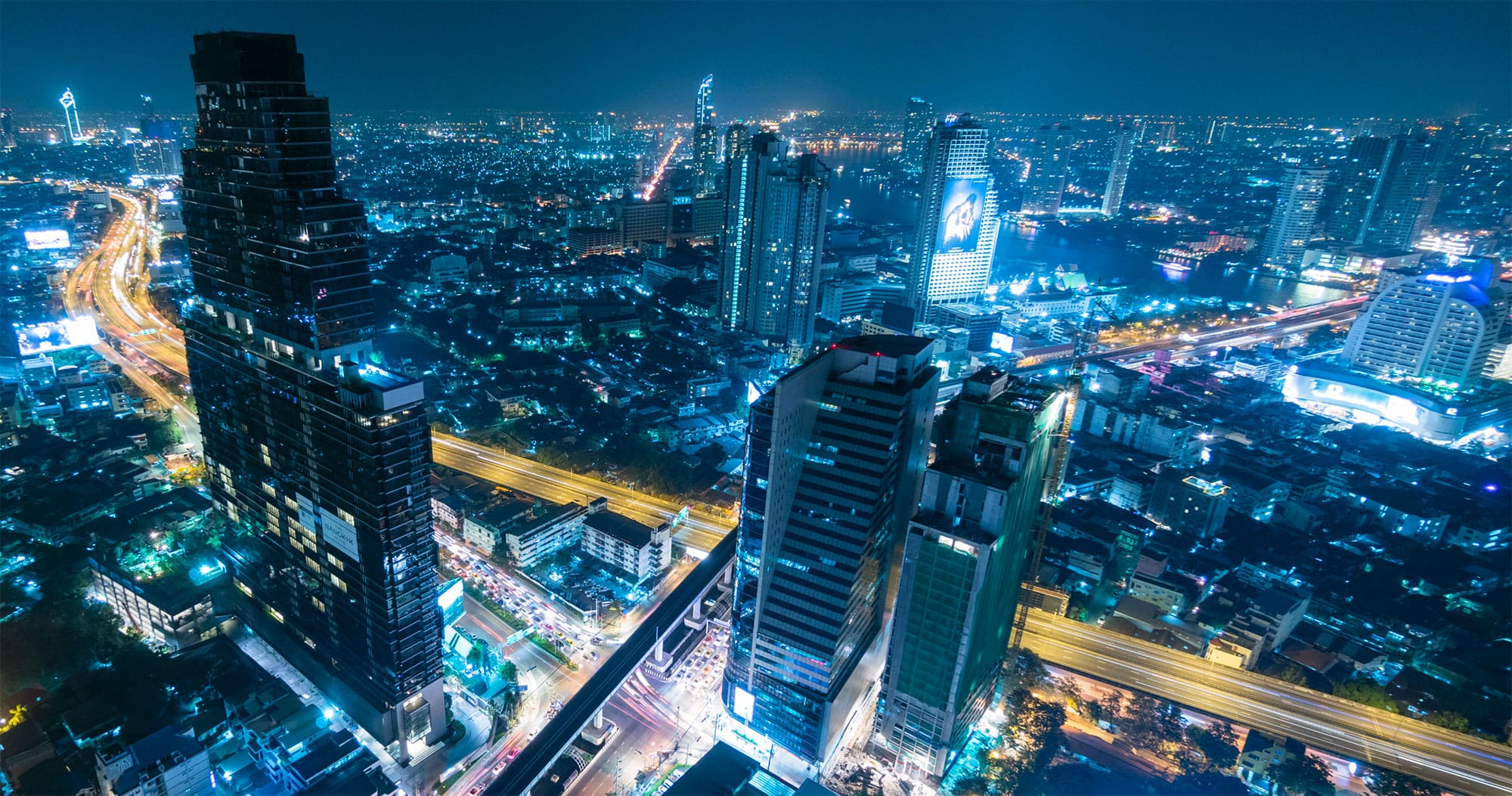 Get the Latest from entrustIT
5 Office 365 tools that will make you more productive in 2020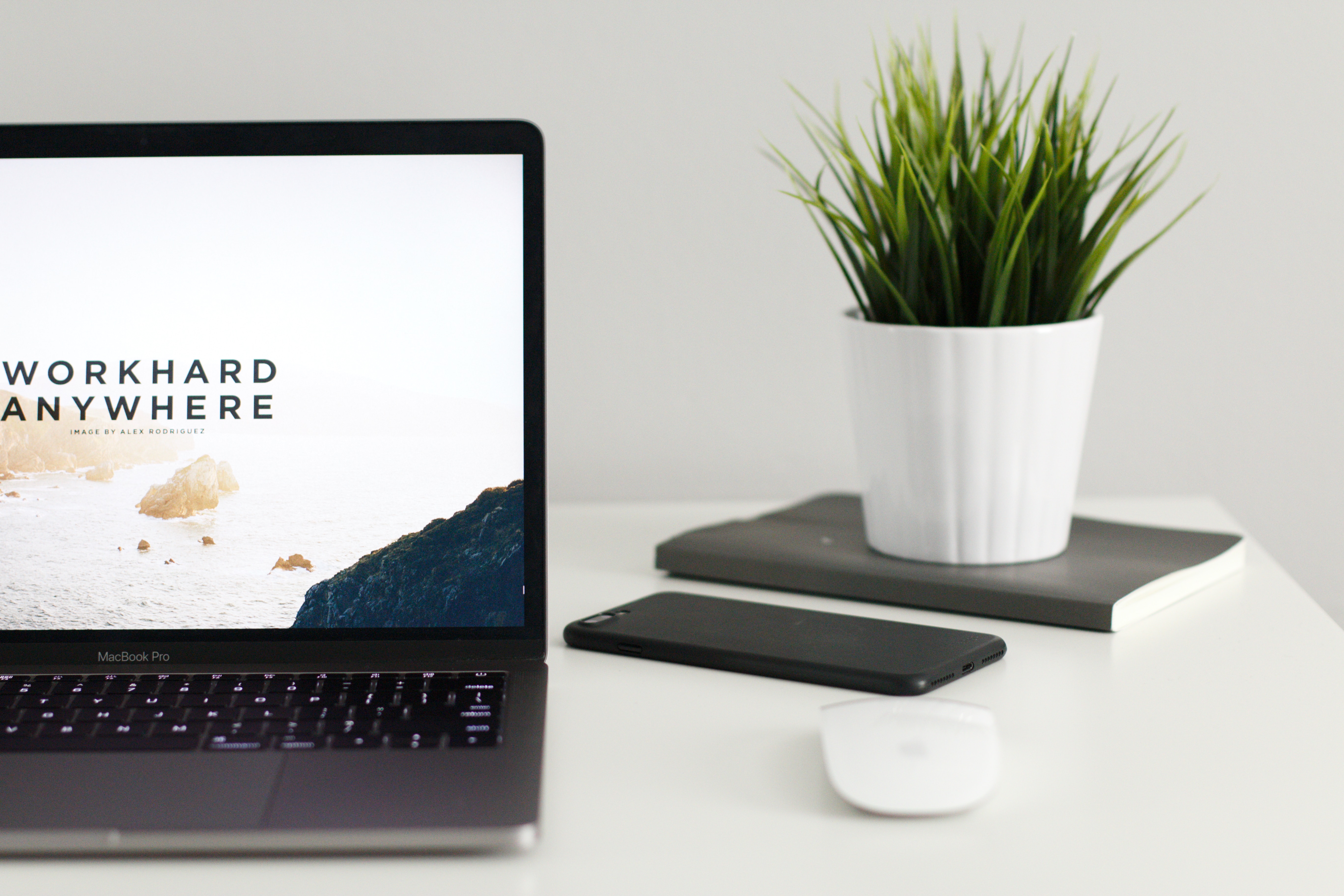 Microsoft released the popular Office 365 service in 2011. Back then, it was simply a subscription service to Microsoft Office, but the platform has now matured into an excellent, modern productivity suite. It is estimated that Office 365 users now make up over half of the 81% of total organisations who have made the shift to cloud services.
Want to find out how Microsoft 365 Enterprise could kickstart productivity in your organisation? Download the FREE White Paper >>
The modern workforce has shifted from one that is bound to an office, to one liberated by being able to complete tasks anywhere. Teams are now dispersed across cities, countries and continents. Being able to work from anywhere is a key component of Office 365, one that will dramatically improve your productivity in 2020. According to Microsoft research, if your business is no longer constrained by purely office-based work, productivity could increase by 30-40%.
"Work is something you do, not somewhere you go" – Laurie Coots
In an attempt to help you take advantage of some of the tools and apps within Office 365, we have gone through five of our favourites which are guaranteed to make your more productive in 2020.
Teams
Ever wished your team had one central place to meet, work, share and chat at anytime, anywhere? Well now they do! Microsoft Teams is a cloud-based team collaboration platform with features that combine meetings, notes, files and various Microsoft and non-Microsoft apps in real-time.
After being introduced in March 2017, Microsoft Teams was bundled with Office 365 subscriptions for businesses. Since then it has enabled collaboration and increased the productivity of employees and their teams by bringing people, conversation and content together into a singular, intelligent hub. It was revealed that the platform has now overtaken Slack with over 13 million active daily users and is Microsoft's fastest growing service EVER!
Microsoft Teams integrates seamlessly with existing Office 365 applications, and is built from the ground up, using the Office 365 global secure cloud. It will work on your computer, tablet, and phone meaning it is with you where you go. One great feature of the platform is that it allows you to collaborate and communication in real-time. For example, if you have an important PowerPoint presentation that needs input from various members of your team who are located in different locations across the world, real-time editing will allow all members to watch edits being made and simultaneously make changes themselves or give feedback via the handy chat window.
We love Microsoft Teams and know you will too, find out why here.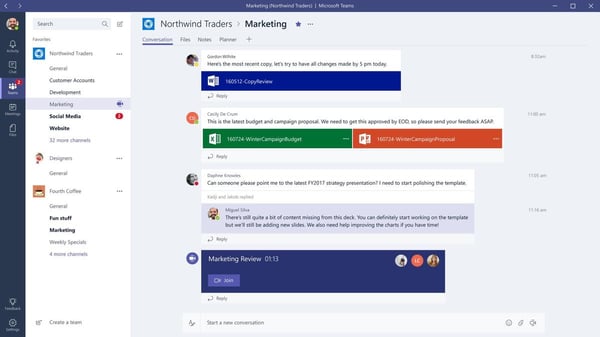 Planner
Similar to Asana, Slack or Trello, Microsoft Planner is a task management tool that integrates seamlessly with Microsoft Teams, Outlook and the rest of the Office 365 suite. By providing a hub for teams to create, organise and assign tasks to other users and check updates on progress, it takes the chaos out of teamwork and helps you to get more done.
You can launch Planner with a single click from the Office 365 app launcher, on any of your devices or via the app which is available for you download from iPhone, iPad and Android app stores. You'll also never miss a beat with Planner as you'll receive email notifications whenever you're assigned a new task or added to a conversation.
Without Microsoft Planner teams may have to go through the tedious process of using a variety of third-party apps for their task management. Switching between these is not only time consuming and a massive productivity killer but runs the risk of management losing visibility of their team's workflows. With Microsoft Planner, employees can build a plan, build the team to complete it, assign tasks and monitor the whole process, all under one pane of glass!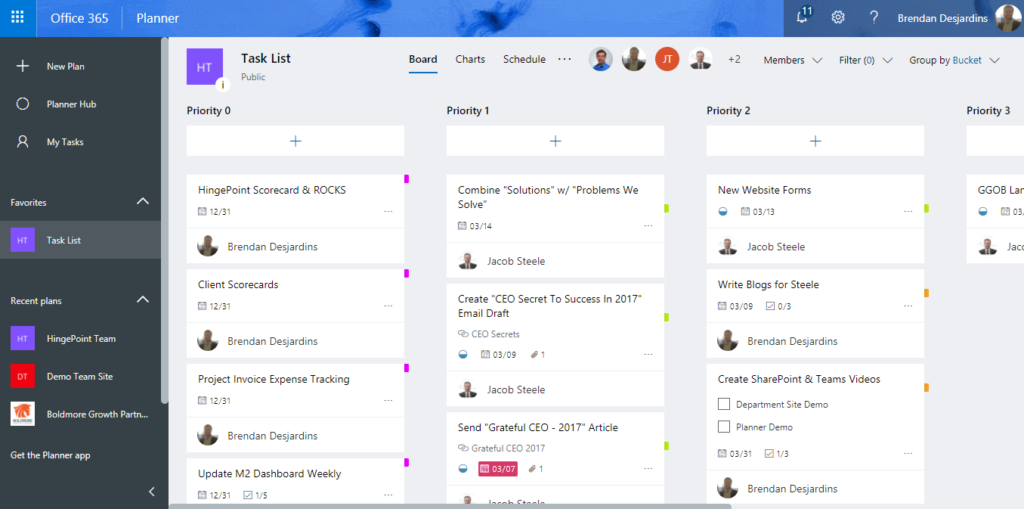 OneDrive
OneDrive is Microsoft's cloud service that connects users to all their files. You can store and protect your files, share them with others, and get them from anywhere on all your devices with the tool. It is continually being improved by Microsoft to improve user experience and make it easier for business to protect and manage important business data.
Choosing to store your files in OneDrive rather than other cloud storage services such as Dropbox or Google Drive will improve productivity by allowing you to work faster and smarter with Office 365. Many organisations have adopted OneDrive to not only improve team and mobile productivity but to reduce costs as well.

MyAnalytics
Many teams spend around 80-90% of their week in meetings, sending emails, and talking on the phone. However, did you know 50% of this meeting time is seen to be unproductive and almost half of employees report that their work interferes with their family life?
MyAnalytics has been designed to help employees become more efficient by looking at two key factors in personal productivity; how people spend their time and who they spend it with. It will suggest ways you can work smarter, from cutting unproductive meeting time to reducing time spent working after hours. It even uses Artificial Intelligence (AI) to help you stay on top of your tasks by flagging the commitments you've made in Outlook. The four elements of the tool are:
Dashboard – The MyAnalytics dashboard will show you various statistics. For example, productivity insights about your work habits and helpful suggestions for improvement.
Insights Outlook add-in – This will present you with cards that report on your recent work experience and let you respond in various ways.
Digests – Weekly digests will arrive in your Outlook inbox to give you highlights of your previous week.
Inline suggestions – These are notifications that appear Outlook that can help boost your productivity.
The tool has also been designed with privacy in mind. Therefore, only you can view personal data and insights.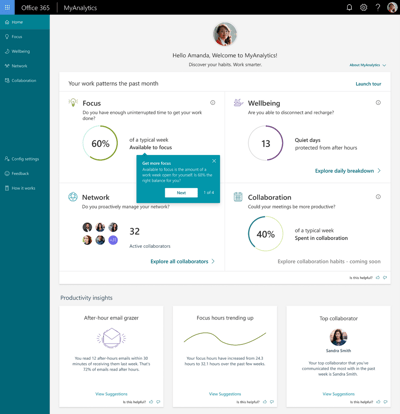 Forms
Originally only available on Office 365 Education, Microsoft have since rolled out Forms to its commercial customers. The tool creates an easy and exciting way for you to create custom surveys, quizzes, questionnaires and polls, then simply see the results as they come in. These can be shared with both internal employees and external customers. In business organisations, it is often used to collect customer feedback, to measure employee satisfaction and to organise company events.
Microsoft Forms is available to use on desktop and mobile browsers, which ensures a broad audience can respond without having to download a separate app. Data collection no longer has to be a boring and long process. With Microsoft Forms it is simple, efficient and fun!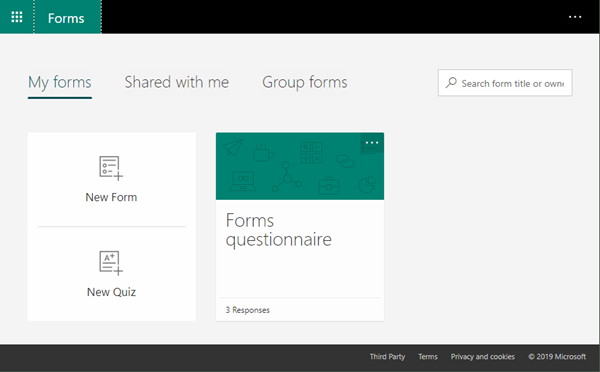 Office 365 has huge number of Microsoft and non-Microsoft tools which can make it difficult to get your head around. By beginning to explore some of the key tools available in Office 365, you will open the possibilities of a more mobile, communitive and collaborative workplace.
Interested in finding out more about the Office 365 suite? Download our FREE White Paper on Microsoft 365 Enterprise >>