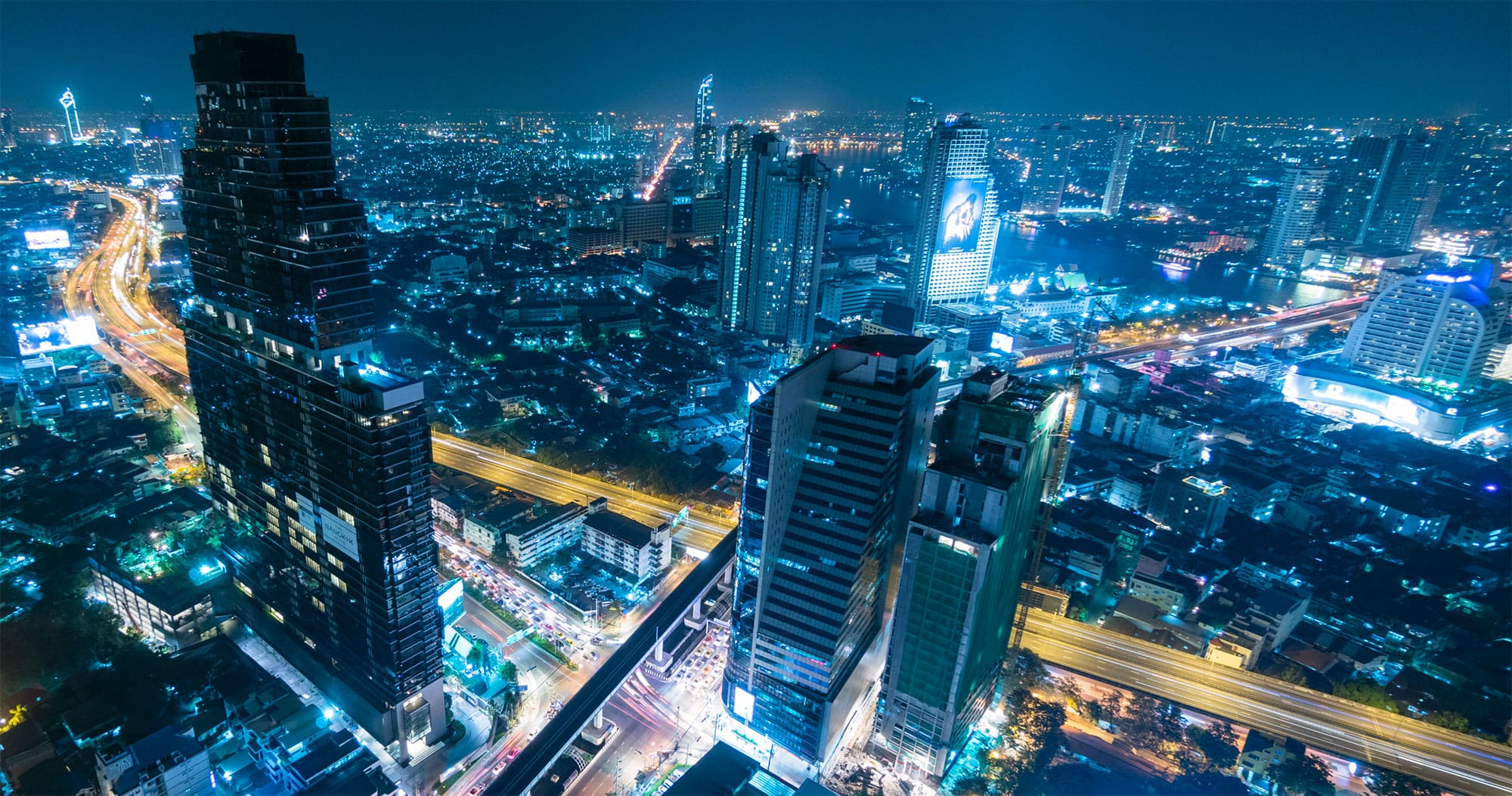 Get the Latest from entrustIT
5 workplace trends that will shape the future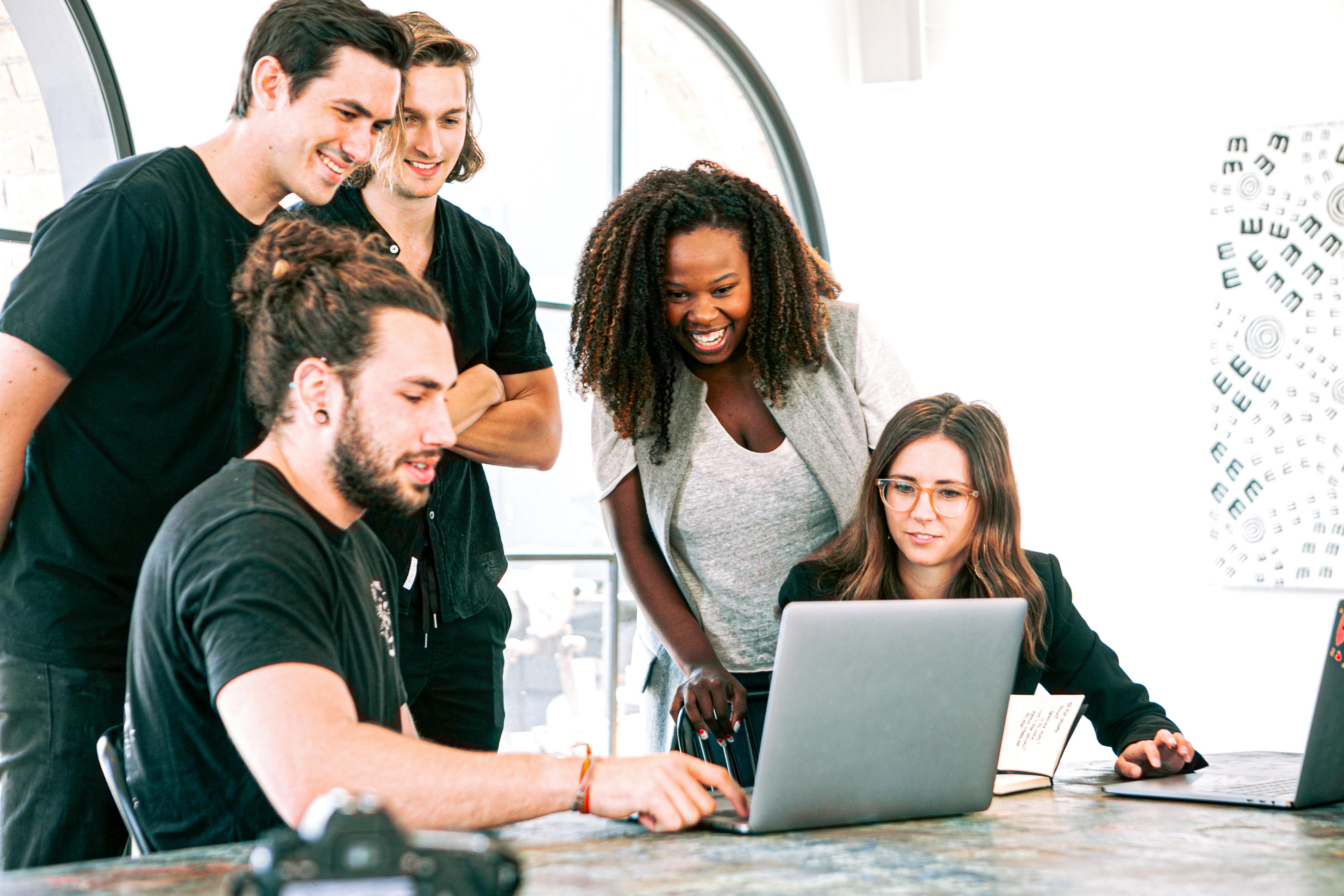 The workplace is constantly evolving to meet the needs of both employees and employers. We are all familiar with the 'traditional' way of working, whereby staff work 9-5 in an office under a manager's direction and each year, receive a performance review.
Technology is changing everything. Employers are now able to move away from only offering the 9-5 working style and are championing the work-life balance. Employees are now using modern cloud and collaboration tools and are less tied down to physical locations.
These significant changes have revolutionised the way workplaces are functioning, creating a more fluid work environment, redefining productivity and empowering individuals to do their best work.
It is a time of ongoing change. Successful businesses must keep up-to-date with workplace trends as they are what will shape the future. Let's take a look a 5 of modern workplace trends in more detail.
Rise of flexible working
The modern work paradigm is shifting; in a recent YouGov study, only six percent of people work the traditional hours of 9-5. Instead, 73% of the UK workforce currently work either part-time or full-time with some form of flexible working pattern as found by Timewise research. From these statistics it is clear that flexible working is no longer a special condition for some people in work. Employers that have focused on giving their employees greater flexibility have capitalised on increased productivity, reduced costs and improved retention.
Despite the compelling case for more flexible working and the growing trend, there are still many perceived barriers to flexible working such as outdated workplace cultures, and attitudes that perpetuate the 'flexibility stigma'.
In order to attract and keep the best talent for the future, organisations should look to technology and how it can help accommodate the flexible working needs of employees. For example, cloud tools such as entrustIT's Hosted Workspace offers staff the ability to access apps and data wherever they are, on any device through the internet (or 'cloud'). Therefore, by simply providing a laptop, computer or even tablet, they have access to all the software, files and data they would as if they were sat at the office.
Interested in finding out more about Hosted Workspace? Download our FREE White Paper >>
Collaboration
Collaboration is nothing new. However, in the old world, collaboration was all about board rooms, team meetings and whiteboards. Today, 83% of people depend on technology to collaborate and connect with their teams. This highlights how much employees are already relying on technology to collaborate.
Cloud computing and faster internet connections have created a range of tools that enable employees to collaborate with one another effectively, producing a more educated, skilled and engaged workforce. To keep up with the modern workforce's desires for the future, it is critically important that businesses choose the right collaboration tools for the future.
Office 365 completely frees you from the traditional way of working and satisfies the needs of all teams regardless their size, location, working style or device in use. Microsoft Teams is a component of Office 365 which is a great way for teams to collaborate. We love Microsoft Teams, find out why you will too here.
Shift to the cloud
Cloud computing has been one of the biggest technology revolutions in the workplace for both small businesses and large corporate enterprises. A survey by RightScale highlighted this finding that 96% of respondents use the cloud. The shift is one that has been accelerating in the last 10 years and shows no signs of slowing down.
Before the cloud, old-school business applications were complex and costly as they required a large variety of hardware and software to run. They also needed a team of experts to install, configure, test, run, secure, maintain and update – the average SME didn't stand a chance!
With the cloud, IT environments can be scaled to meet any level of demand and the headaches that come with storing and managing your own data are eliminated. Some of reasons for moving to the cloud are listed below:
Flexibility – You can access, view and modify your documents and data from any location and on virtually any device, providing you have an internet connection.
Scalability –You can scale your cloud environment on-demand without any interruption to business flow, or any expensive, unplanned changes.
Cost Effective – You only pay for what you use.
Security – A Cloud Service Provider (CSP) will constantly update their infrastructure, patch their servers and monitor against cyber threats.
Greater emphasis on work-life balance
As we have become more dependent on technology and the use of it has grown in business, there is more pressure than ever for employees to stay connected at all times. Unfortunately, when employees are forced to work outside of their working hours, both productivity and morale can be impacted.
By 2025, roughly 75% of the global workforce will be millennials. A 2016 report from Deloitte found that when it comes to future career opportunities, millennials attach the most importance to a good work-life balance. Therefore, employers that are looking to acquire and keep millennial talent now and in the future, must be committed to offering a good work-life balance and flexibility.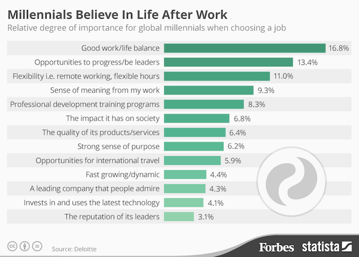 Employers are gradually thinking in a different way to before and putting the work-life balance in focus. If an employee is stressed and overworked, they are likely to be less productive. This is why we are increasingly seeing more employers offering flexible schedules to accommodate to appointments, family events and other personal issues.
Reshaping of performance reviews
The standard annual performance review is slowly becoming a thing of the past. According to studies 66% of employees say the performance review process interferes with their productivity, and 95% of managers aren't satisfied with their organisations performance review process.
Employers are now giving more responsive feedback throughout the year, whether that be monthly or weekly. "We're in the early stages of a revolution" said Jim Barnett, CEO and co-founder of Glint, a cloud-based employee engagement tool. "A lot of companies are doing this… and I think over the next two years we're going to see a profound shift in this area. Progressive HR leaders are realising that they need continuous, real-time feedback and solutions."
These are five big trends that we feel play an important part in the modern workplace – ones that will only be more noticeable in the future workplace. In an age of constant transformation, what other trends do you think will shape the future? Let us know in the comments!
Why not discover how you can improve flexibility in the workplace with our Hosted Workspace? Download our FREE White Paper below >>