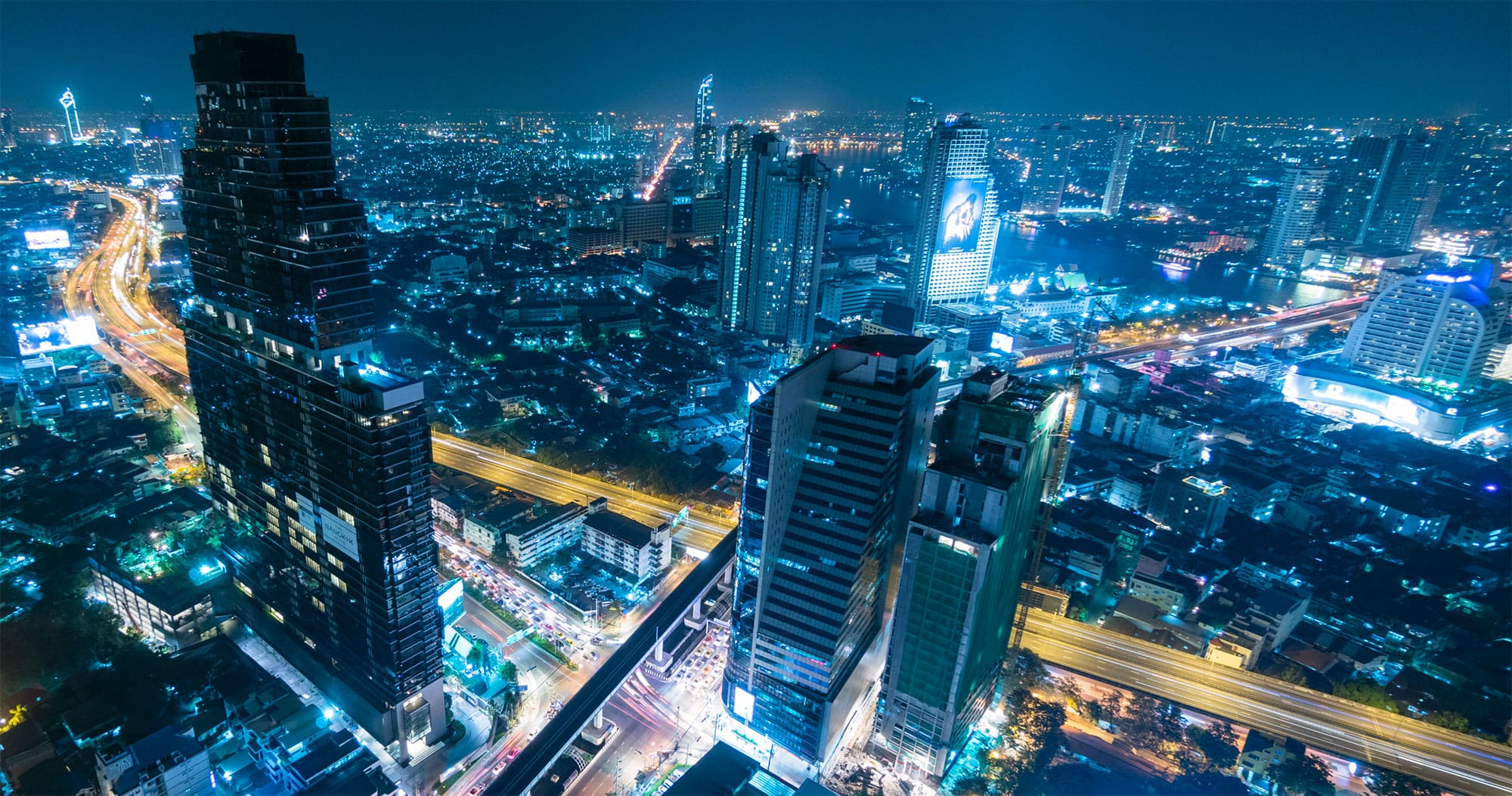 Get the Latest from entrustIT
6 crucial things to look for when choosing an IT provider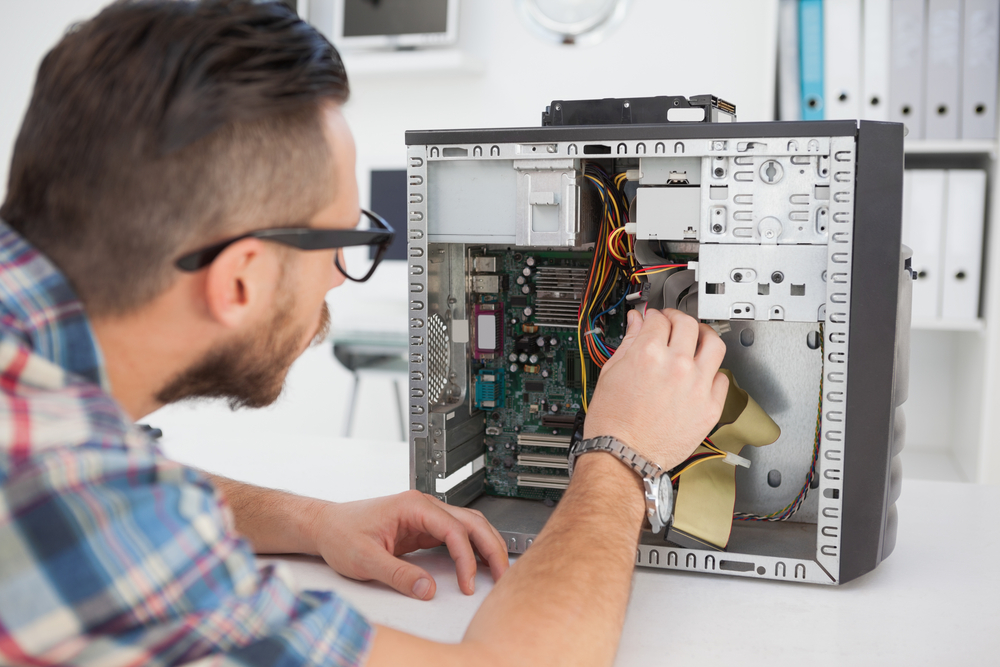 You know having IT infrastructure that just 'works' is crucial to the success of your business, but the cost of developing an in-house IT department with the right expertise would also be prohibiting.
If you're considering outsourcing your technical support to a third-party IT provider, how can you make sure you select a company that delivers real value to your business and your customers?
This is a dilemma on the minds of many business leaders in the current climate. Indeed, they have commented how they aren't entirely sure what to look for when deciding on an IT provider. After all, who can blame them? There are so many choices – all claiming to fix your problems – but can you make such an important decision by just taking their word for it?
With over 16 years of experience in the technology sector, the entrust IT Group have a tried-and-tested support strategy. And that's why we have written this blog – so, when it comes to outsourcing your IT needs, you know some key elements to look for in an IT provider.
Response times
One of the key things you'll want to look for when it comes to finding an IT provider is if they have fast response times. Hiring an IT company who can't solve things quickly defeats the point of getting on in the first place and will make it difficult for staff to remain productive.
When looking at your options, take the time to ask each potential provider how long it takes for them to respond to a request. For instance, if a computer stops working, ask how long it'll take for someone to show up. Or, if an employee forgets their password, how long it will take for them to get through to someone who can reset it.
In most cases, response times will be set out in an SLA (Service Level Agreement). This is a contract between a service provider and each of their customers, outlining what services they are providing and what standards the provider is obligated to meet. SLAs can benefit both you as the customer and the provider. For instance, they help providers manage customer expectations and define the severity levels and circumstances under which they are and are not liable. Whereas customers can benefit because the contract describes the performance characteristics of a service – which can be compared with other potential IT provider SLAs.
It's important to remember that SLAs will normally apply to when an IT provider is going to start solving the problem, not when the problem is going to be solved, as these times will likely differ based on each case.
Accreditations & experience
An IT provider should be experienced in their services, not learning as they go; you want to work with a team who knows the systems and products they provide inside out. A good way to gauge this is through certifications and accreditations. Certification is a written assurance of the conformity of a product, process, or service with the stated specifications by a third-party. Accreditation, on the other hand, is the formal acknowledgement by an authoritative body of the competence to work to specific standards.
Most third-party technology providers such as Microsoft and Citrix offer certification programmes to IT providers and whoever else services their products. Where most IT providers will have some form of certifications, accreditations are one way to help you choose between them; they show whether an IT provider has gone that extra mile by working towards and obtaining accreditations such as those from ISO (International Organisation for Standardisation). IT providers will often display certifications and accreditations somewhere on their website and you should do your research into whether these are relevant to your business.
Additionally, on-going training is vital for IT providers and their technical staff as the landscape in constantly changing and evolving. You should choose a company that has a team of fully qualified experts to ensure you are getting the very best service. This will save you from spending both time and money on a provider that is simply not trained to deal with IT problems, no matter how simple or complex they are.
When reaching out to IT providers, you can ask about the qualifications they have as a company as well as the ones their teams have. Providing that their teams are highly trained, and they have relevant experience, you shouldn't encounter any issues when working with them.
Pricing
As humans and in business, we are always looking for bargain deals that save us money where we can. However, the old saying that you only get what you pay for rings especially true when it comes to IT providers. You could be provided a service at lower rates by a smaller or home-based business, but what kind of service can you expect?
The truth is, not the level of service your business will need. And more often than not, this will come with extra hidden costs when something goes wrong.
So, while pricing is a relevant issue, it shouldn't be a key factor. By paying a little more a month, you can be sure the IT provider you have chosen has invested heavily in technology and resource to deal with any issues that arise.
Data security expertise
Strong data security is no longer optional, it is essential. Cyber risk is rising day-by-day, especially amid the pandemic, where experts have said it skyrocketed like they have never seen before. Therefore, an IT provider must have data security expertise, and a high level of it at that.
When looking into IT provider options, start by ensuring they have experience in crafting security plans to fit your requirements and budget. If you're in a regulated industry, they should understand the industry and know how they can help you stay compliant. Moreover, the most secure IT providers will have accreditations that prove they are competent in data security. For example, the ISO 27001:2013 is an international standard published by the International Standardization Organization (ISO), and describes how to manage information security in a company. It is recognised across the world as the hallmark of best practice Information Security Management and demonstrates that an organisation takes its data security responsibilities incredibly seriously.
Finally, data security is an area where on-going training will be of utmost importance; threats are always advancing and becoming more sophisticated. If an IT provider isn't keeping up to speed, they won't be able to keep you protected.
Proactive not reactive management
This is one area where most businesses go wrong. They opt for a company that just offers a break/fix model rather than proactive management. Granted this is a common model for IT providers – to work on reactive break/fix service tickets like fixing broken printers and troubleshooting email problems, but some will offer more than just fixing things. For example, they will monitor your infrastructure 24/7, addressing potential problems ahead of time, rather than when a complete failure occurs; the most damaging of issues are ones that have developed slowly over time. As a result, the amount of break/fix service tickets you see in the first place will be reduced.
Proactive management should go beyond just monitoring though. The IT provider you choose should be familiar with your business' environment and industry, then be able to recommend tools that make your workforce more productive and reduce downtime. This will be done by the best IT companies in the sector and they will meet with you regularly to discuss business goals so they can shape a technology strategy to help you achieve those.
Location convenience
For the most part, IT niggles and problems can be solved remotely, so do not require onsite assistance from technicians. However, should there be any issue with hardware, or the problem is too complex to be done remotely, it would require a visit to your premises for physical repairs.
These kinds of issues do tend to pop up from time to time, and when they do, you will want to be assured that they can be resolved quickly. When short listing potential IT support providers, it is recommended to ensure there aren't any location restrictions and that they will go the extra mile to fix your problem. This, in turn, will mean you can also rest assured that you and your staff can get back to your priorities as soon as possible.
In addition to this, unlike a non-locally based IT provider, a local company will be able to come into your office and work with your team. They can integrate themselves as part of your business and better understand how your business operates as a result, helping them to be more proactive in problem solving and achieving your goals.
Conclusion
Finding the right IT provider for your business can feel like you're navigating a minefield. But, with the right attitude and information, it can be very easy. Take time to do your research and ask questions: Where is their head office located? Do they provide more than just a break/fix model? What experience do they have? Do their certifications back this up? Have they gone the extra mile to gain accreditations? What does their SLA look like? And finally, will this price get you the service your business needs?
If any of the answers to these do not feel right, keep on looking. Choosing the right IT provider can make a huge positive difference to your business, and more importantly, if any issues arise, you know you have a competent team behind you working to get things going as soon as possible.
The entrust IT Group are an ever-expanding network of IT providers operating across the UK. We discovered early on the importance of that 'local' feel when working with an IT company, so decided to maintain that feeling on a national scale. However, unlike most 'local' support providers, the entrust IT Group have vast professional experience. We work with anything from SMEs to large corporate organisations with offices around the world. The support you receive is cutting edge whatever size you are.
Our team is also headed by IT professionals with decades of experience, who understand the importance of getting results, and the bottlenecks bad IT can be responsible for. Across the group, we have a range multi-level team of IT engineers, each with a range of IT accreditations, so you can rest assured any issue can be handled efficiently and professionally.
Finally, we take security very seriously. That's why we invested to obtain and maintain ISO 27001 accreditation and why all European customer data is stored in UK based datacentres, with their own ISO 27001 certification. Moreover, we strictly enforce unique username/password controls with complexity, reuse and longevity standards designed to the highest standards.
So, what are you waiting for? Why not see how the entrust IT Group could be the provider for you by getting in touch with a member of the team.