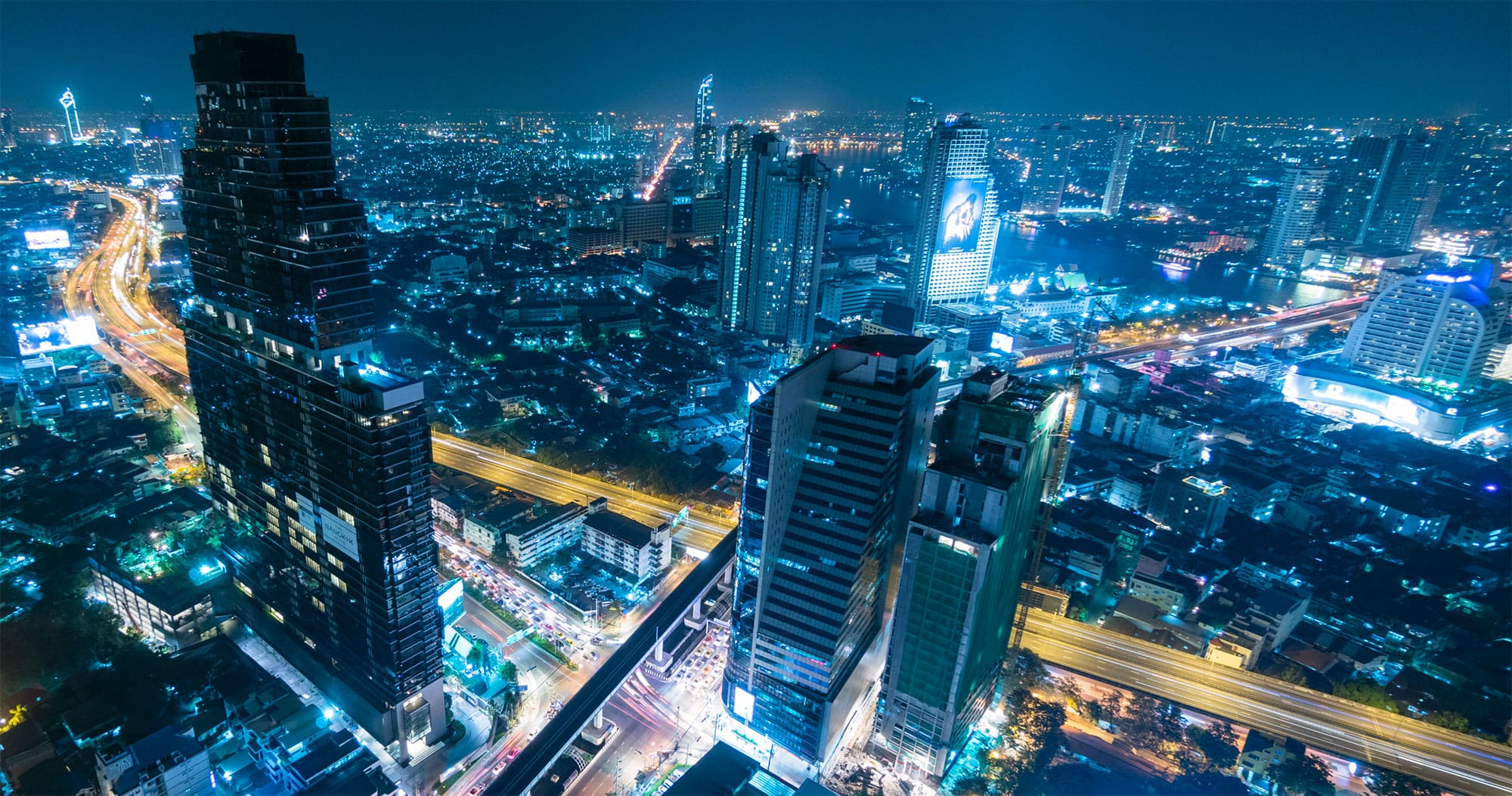 Get the Latest from entrustIT
8 must-know cloud facts and stats.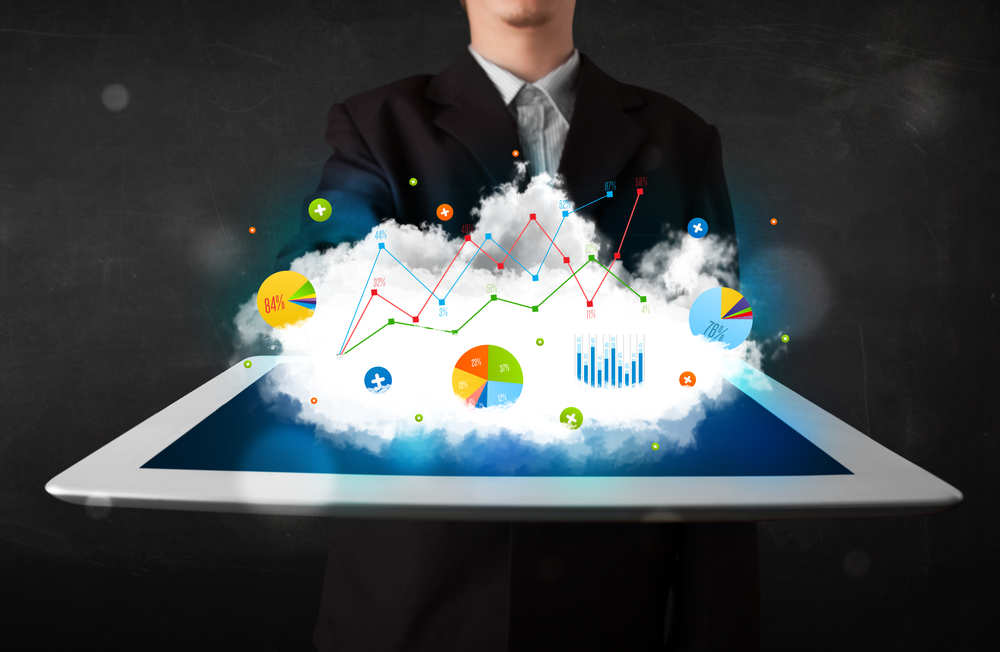 The cloud.
What began as a trendy buzzword that people knew little about, has evolved into an integral element of our personal and professional lives.
Indeed, the cloud has made its way into nearly every industry in the market, from tech corporations to your local pizza place. However, despite its widespread use, few people are familiar with the subtleties of this powerful technology.
To show you just how far we have gone, as well as how far we are continuing to go, we've prepared 8 cloud facts and stats that are worth wrapping your mind around.
But before we do, let's take a quick look at what the cloud is.
What is the cloud?
In simple terms, the cloud refers to software and services that run on the internet, instead of locally on your computer. Most cloud services are accessible via a standard web browser, such as Firefox or Google Chrome, and some companies will provide dedicated mobile apps. As cloud services typically run on a per user per month basis, one benefit is that you avoid upfront costs and the complexity of owning and managing your own IT infrastructure. Instead, you simply pay for what you use, when you use it.
So, what about the facts and stats?
Fact #1: In 2020, the total worth of the market was $371.4 billion.
The cloud has transformed the way we conduct business. In fact, it's the most revolutionary advancement in information technology since the internet itself – and last year, the total worth of the market reached $371.4 billion. With a compound annual growth rate (CAGR) of 17.5 percent, it's projected that the market will amount to $832.1 billion by 2025.
Fact #2: 96% of companies started investing in public and private clouds in 2018.
When the cloud was becoming mainstream, more than 90% of organisations began using some form of cloud computing service. However, studies showed that as users gained cloud maturity, they tended to move away from hybrid cloud options – which comprise of both private and public clouds – toward more multi-cloud landscapes spread across a host of providers. The Rightscale report in 2018 highlighted this – revealing that 38% of businesses prioritised public cloud services – and that the prioritising of hybrid cloud services dropped to 45%.
Fact #3: Global spending on public cloud services will more than double by 2023.
According to IDC research, worldwide spending on public cloud services and infrastructure will more than double by 2023 – largely due to digital transformation initiatives.
"Adoption of public (shared) cloud services continues to grow rapidly. Enterprises, especially in professional services, telecommunications, and retail, continue to shift from traditional application software to software-as-a-service (SaaS) and from traditional infrastructure to infrastructure-as-a-service (IaaS) to empower customer experience and operational-led digital transformation initiatives." – Eileen Smith, Programme Director at IDC.
Fact #4: Cloud-supported remote work has increased 300%, when compared to
pre-Covid levels

.

The way we operate has changed dramatically in the last year. Many people were forced to work from home as a result of COVID-19, causing the IT market to expand with new tools, procedures, and roles. That included businesses moving to the cloud or expanding their cloud computing capabilities – 451 Research found cloud-supported remote work increased 300%, when compared to pre-Covid levels. They now predict multi-cloud adoption will continue to expand through 2022 due to COVID-19 and the increased remote workforce.
Fact #5: 81% of enterprises have at least one application or segment of their infrastructure in the cloud today.
It's no secret that cloud platforms have played a critical role in helping organisations react to the current crisis. There is also no question that cloud tools and solutions are here to stay.
IDG's 2020 Cloud Computing research looked at cloud computing trends among technology decision-makers (ITDMs), including present and future plans for moving applications/workloads to the cloud, investments, and business motivations. The results showed that 81% of organisations have at least one application or a segment of their computing infrastructure in the cloud, which is up from 73% in 2018. Moreover, in 18 months, it's predicted 22% of all enterprises surveyed will be running entirely on cloud infrastructure and applications.
Fact #6: The average cloud budget increased to $73.8 million in 2020.
Another key stat that stood out from IDG's 2020 Cloud Computing survey is the cloud budget increase. When respondents were asked how much they planned to spend on cloud computing over the next 12 months, the average investment came in at $73.8 million – up a whopping 59% from 2018.
Fact #7: 94% of managers say their business' security has improved after adopting cloud applications.
One of the most common complaints against cloud computing has been its lack of security, yet proving this point is getting increasingly difficult – 94% of managers have said their business' security has improved after adopting the cloud. In fact, security may even be one of the biggest advantages of the cloud because companies are able to access enterprise-grade security they wouldn't be able to provide themselves. Cloud providers are experts in their field and their business relies on ensuring customer data remains protected.
Fact #8: 64% of companies have reduced waste and lowered energy consumptions after shifting to the cloud.
The cloud is well-known for efficiency due to its mobility, scalability, cost efficiency and more, but did you know it is also green? Yes, thanks to the shared resources, virtual workspaces, equipment efficiency and more, the cloud gives back to Earth – 64% of companies have reduced waste and lowered energy consumptions after shifting to the cloud, and more than 60% of enterprises that adopt cloud computing accept that it reduces energy consumption.
The cloud is here to stay
When cloud computing first gained momentum, there was lots of criticism which ultimately meant people dismissed it as a temporary fad. However, it is clear the cloud is here to stay – and these stats and facts back that up!
The entrust IT Group are comprised of five Cloud Service Providers with nearly a dozen years' experience in providing cloud services to businesses of all sizes, in all sorts of industry sectors. We understand the cloud can be a complex and confusing place, and also know navigating through all the jargon can be frustrating – especially if you aren't an IT expert. That's why we work as consultants for many of our customers, helping to ensure their progression into the cloud is as painless as possible. What's more - should you encounter any problems, we will act as your support team – working through any issues you may experience.
If you think you could benefit from our help like so many others have, why not get in touch? One of the team will be happy to chat things through – whether you are looking for advice or to partner with a cloud company.
Alternatively, why not learn more about cloud computing and the difference between the 'clouds'? Our FREE White Paper covers all you need to know! Estimated read time – 5 mins >>