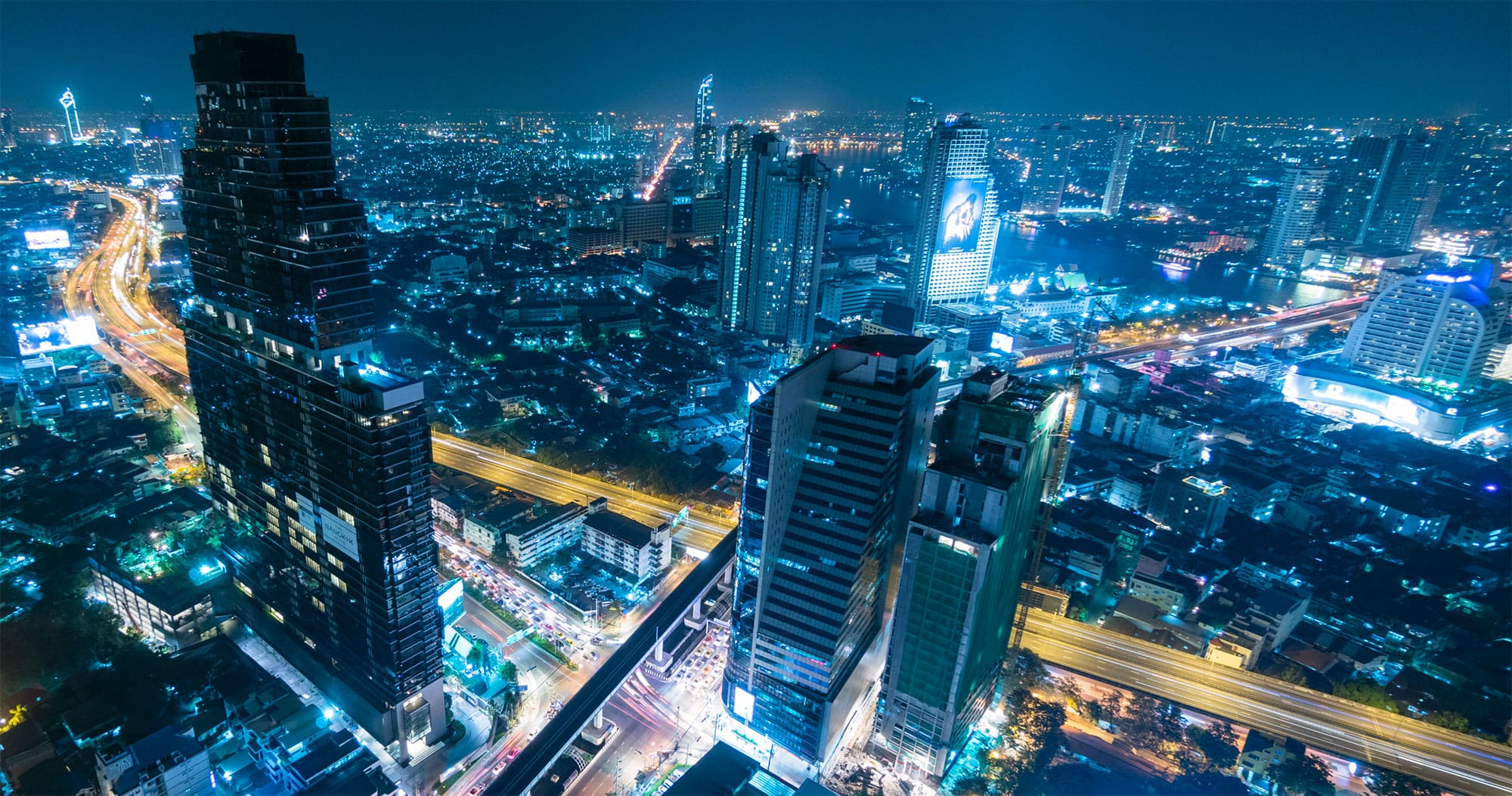 Get the Latest from entrustIT
Local IT Support On A National Level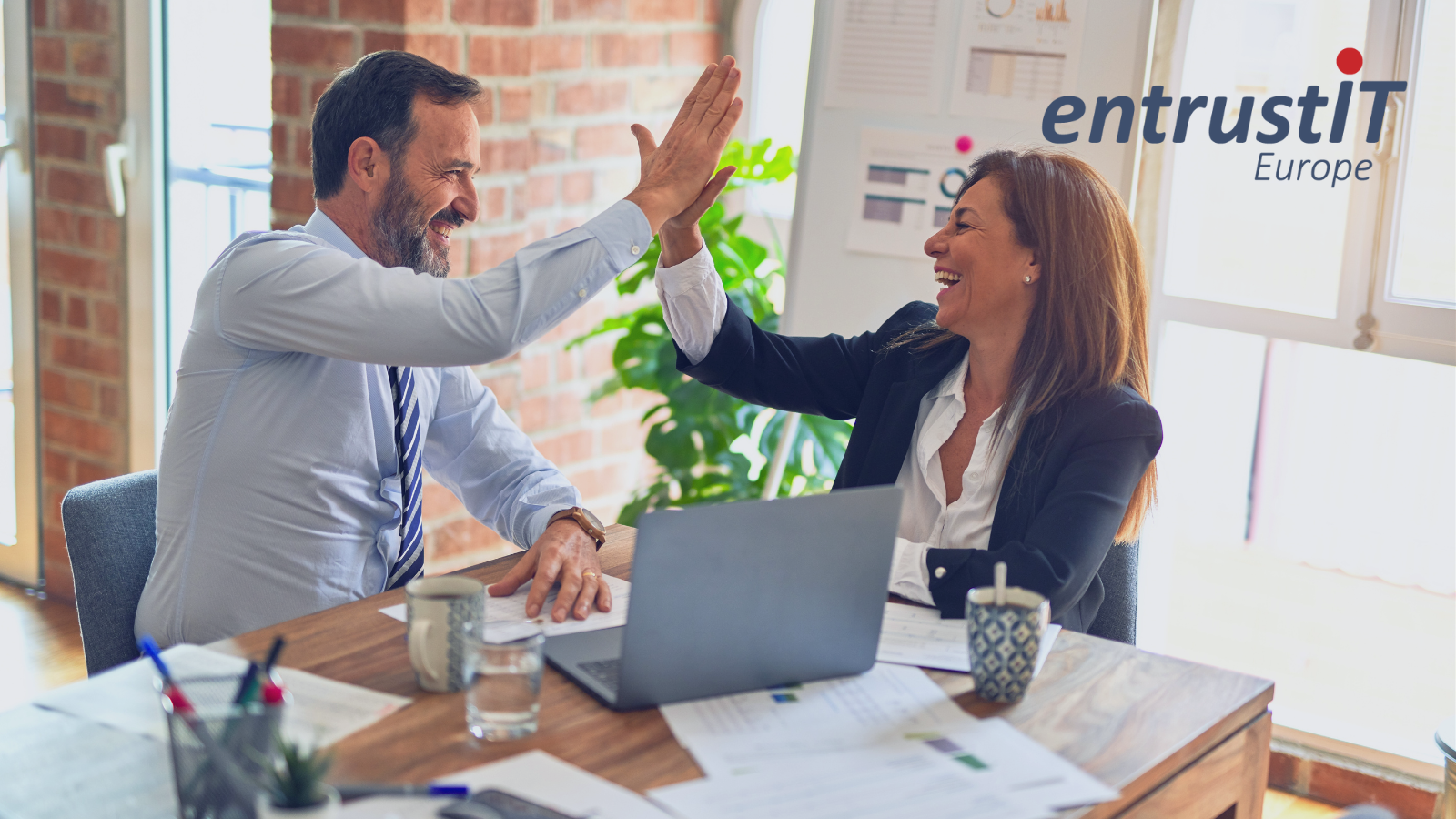 After starting entrust IT, Jeff & Matthew Dodd, the founders, quickly learned that when dealing with IT support providers, companies value that 'local feel' of a close-by organisation. Whilst we have grown significantly since the companies start in 2006, we have strived to keep that feeling on a national level and always treat our customers as if they're 'just down the road'. Whilst being 'down the road' can't always be the case, we pride ourselves on consistently delivering a bespoke support service that takes the time to understand your company and looks after it proactively, not reactively.
What Do We Mean by Local Feel?
Whilst we do have multiple offices along the south coast and being physically close to one of these offices would allow us to get to you faster when implementing or repairing hardware, What we truly mean when talking about 'local support', is how your partnership feels and is delivered. We partner with companies far away from our offices yet we continue to deliver a personal, strategic and proactive support service that goes above and beyond the standard. Taking the time to get to know your business, its problems, goals, and plans are all important aspects of delivering a good support service.
Why Do Businesses Need IT support?
IT has ingrained itself as a crucial element to the success of a business, IT is now used for a range of critical functions. This includes everything from customer databases and billing, to sales processes, and security. Facing this reality, successful businesses know that they need to take IT seriously. Downtime and IT issues slow down all aspects of their business, losing them time and money. That is why IT support needs to be more advanced than ever to keep up.
For many businesses IT is merely an inconvenience and put simply 'they just want it to work', attempting to deal with your IT in-house can be costly, time-consuming and stressful. That's why many businesses put this burden on an MSP like the entrust IT Group
Problems Businesses Have with Other IT Support Providers
Throughout our 15 years of supporting businesses we've had the chance to speak to a lot of business owners from a wide range of sectors, from retail, and design, to accountancy and schools. Every business is unique, but many of them face the same problems, which drives them to us. These problems include the following:
An IT support provider that does regular reporting and account management discussions. They are unaccountable and make changes without explaining the merit of them
An overstretched in-house IT team that cannot keep on top of all the day-to-day issues and require external assistance to ease the burden
A feeling that they are not getting value for money from their IT investment, perhaps there has not been a major update in several years and therefore modern technology is not being used.
An It support provider that doesn't understand their business. They have no coherent long-term IT strategy and simply react to problems, rather than being proactive
Support IT - Our Support Solution
Whilst there are countless IT providers offering support, they all claim to solve your problems but unfortunately, most will fall short. These providers don't have experience dealing with the high demands of growing companies or have the tools required to proactively support your needs. entrust IT Group, on the other hand, have been supporting and solving business problems for years. Additionally, we have a large team of highly skilled and accredited IT professionals that understand the needs of a growing business and can quickly address and resolve any problems regarding IT within your organisation.
Below are some of the benefits you would experience after partnering with entrust IT Group:
Reduced stress about IT issues impacting operations and resulting in wasted time and lost revenue
Peace of mind that their precious data is protected with the latest security software and is kept up-to-date without prompting
Access to an advanced team of certified IT professionals for any of your queries or problems
A clear picture of the work that is undertaken in their IT environment, and how that translates into a long-term Plan
Where Are We Based?
We are an ever-expanding network of companies with a goal of expanding across the UK Europe and USA. We know how much value people place on having a 'local' IT team that understands and relates to them and, importantly is never far away if something major happens. That is why we keep regional offices in our key areas. We are national (and international, but local).
The entrust IT group is comprised of Five managed Service providers, these are:
entrustIT Ltd
entrust Creative Technology Ltd

Midrange Networks Ltd
Below are the locations of our three main offices that cover the south coast of England: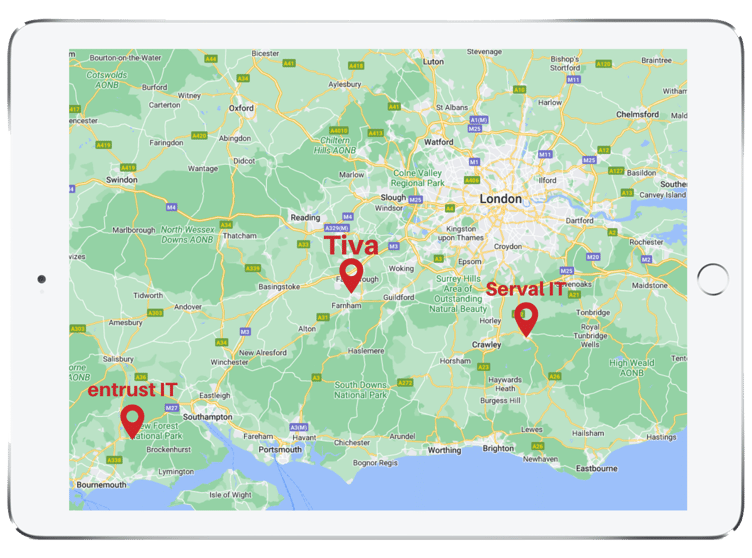 Conclusion
In 2022, computers and technology are going to be an even bigger part of businesses. Outsourcing your IT support will bring a host of benefits, from increased productivity, proactive maintenance and technical expertise, to cost savings on hardware and labour, as well as the ability to budget control accordingly.
Unlike most 'local' support providers, the entrust IT Group have vast professional experience working with a variety of industries from retail and law, to schools and hospitality. Our team is headed by IT professionals with decades of experience in small as well as large companies between them. They not only understand the importance of getting results, but the bottlenecks bad IT and support of it can create.
So, whether you're a company without a dedicated IT team or a large organisation looking to get a technological edge over your competition, when you partner with entrust IT you are guaranteed a bespoke IT support experience. Feel ready to give your business IT support with a 'local feel'? Please get in touch with a member of the team on 0330 002 0045 or email enquiries@entrustit.co.uk.