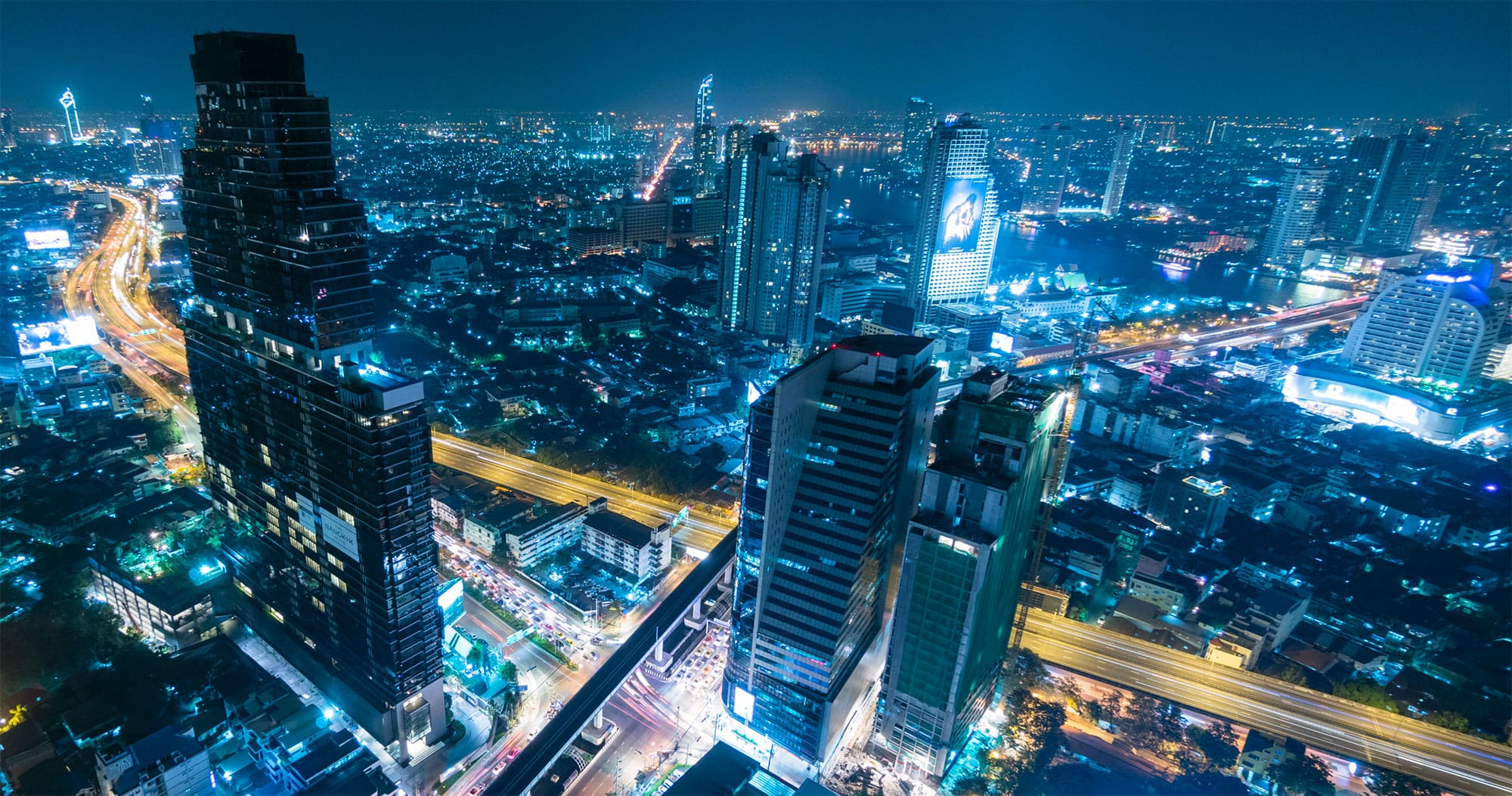 Get the Latest from entrustIT
Microsoft v Google: Which is best for your independent school?
They are two of the biggest names in the business. Microsoft and Google have been the cornerstone of business software for decades, and in recent years they have turned their attention to the classroom. With education becoming increasingly reliant on the digital world, particularly as the Covid-19 pandemic disrupts schooling.
If they haven't already, independent schools across the country are turning to online e-learning tools to maintain their high teaching standards despite the disturbances of Covid-19. That leaves them with an important question, one that crosses the minds of every school looking to expand their teaching online: Microsoft or Google?
Interested in learning from experiences of returning to school in a post-pandemic world? Read our FREE e-Book >>
Google has its own dedicated e-learning portal called Classroom, whereas Microsoft sees e-learning as another use case of its already highly popular Microsoft 365 (formerly Office 365) platform. Both platforms have been carefully honed and refined over a number of years to make them excellent tools for teaching and learning. There is little to separate them, but in this blog, we will take a dive into both platforms, their feature set, and which independent schools they work best for.
Microsoft 365 Education
The foundation of Microsoft 365 education is Microsoft Teams. Teams is Microsoft's hub for teamwork and is in wide use across the world. In fact, it is one of the biggest winners in the Covid pandemic, along with Zoom.
Microsoft Teams allows teachers and pupils to communicate effectively using text, voice, and video chat. It is available on all major devices and platforms, such as Windows, Mac, iOS, Android, and Chrome, meaning that Pupils can access their work on whatever device suits them and from wherever they happen to be in the world.
Staff setup a team from within the Teams application and invite Pupils into it using their email address. From there, the Pupils and teachers can communicate with each other using text chat, asking questions related to assignments or providing bulletins for Pupils. When it is time to stream a lesson, the teacher can assign a block of time to the Pupils in their class using the built-in calendar. Pupils simply click one button to join the class and learn in real time.
Within a class (or team) there is a 'files' tab, which is linked to SharePoint online, a cloud-based storage repository. From here, teachers can upload assignment worksheets or documents for Pupils to complete. Pupils work on the document from within the Teams app, either using text or handwriting using a digital pen. Once uploaded, teachers can mark assignments and provide feedback without ever leaving Teams.
What makes Microsoft 365 Education great?
Microsoft are the industry leaders in productivity software. Windows and Office have powered business machines since the 1980s, and they are the dominant player in the software market. According to The Verge, there are over 1 billion Windows powered PCs in use across the world.
Put simply, everyone in the developed world has interacted with a Windows powered machine. For many, navigating a computer is tricky, so using a familiar environment is extremely important. At the heart of Microsoft 365's education offering is Microsoft Office, a productivity suite adored by users all over the world. It is the most familiar productivity suite, and therefore has the smallest learning curve. Many independent schools have been pressured into radically changing their learning experience – shifting it online at a moment's notice due to the Coronavirus pandemic. In this case, simplicity and familiarity are key, ensuring teachers and Pupils can get to grips with the solution as fast as possible.
Microsoft 365 Education has been designed to maximise three key areas of the learning experience. Those are creativity, teamwork, and security.
Microsoft 365 Education uses a combination of text and handwriting to give Pupils the broadest range of creative inputs. Pupils can complete assignments using typed text or handwritten using a digital pen such as the Apple pencil. The same goes for teachers, so those that are accustomed to marking in freehand can continue to do so – they can even choose red ink!
As previously discussed, Teams allows the closest possible collaboration and teamwork between Pupils that are out of the physical classroom. This helps to ensure that even when Pupils are isolating, or out of the school grounds, they can participate in the lessons as if they never left.
Microsoft has long-spanning experience in business, and businesses demand security. The security features of Microsoft's business offerings have been incorporated into Microsoft 365 Education. This gives school IT managers control over user data and devices, protect identity of children and their personal data and manage data discovery.
Google Classroom
There are a lot of similarities between Google Classroom and Microsoft 365 Education. They share many features. However, the execution differs slightly. Google Classroom is found as a smartphone application, or in the Chrome browser. Classroom is its own Google App, part of a growing list that includes Gmail, Google Calendar, and Google Drive.
From within the Google Classroom web app, available to anyone with a Google Account, teachers can setup their own classes and invite Pupils to join, similar to the process in Teams. Within a class, there are four tabs: Stream, Classwork, People, and Grades. Stream is a message board where pupils can post messages and teachers can provide bulletin updates for the whole class. Any pupil or teacher can reply to a message and the entire class can see it. Classwork is a store of assignments, People is a list of all the members of a particular class, and Grades are where a pupil can see their results for each assignment they turn in.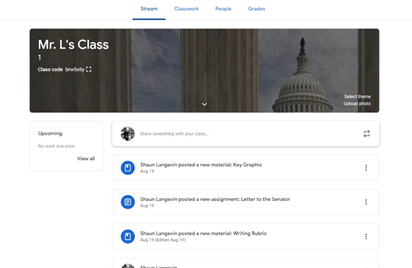 For streaming teaching sessions live, the process is similar to in Microsoft Teams. A teacher uses Google Calendar to assign a teaching slot to all pupils. When it is time to teach the class, the teacher uses Google Meet (Google's video conferencing platform) to stream the lesson live to all members of the class.
Pupils use Google's online productivity suite, G Suite, to work on their assignments. G Suite is similar to Microsoft Office, except it is entirely web-based (meaning it is accessed within an internet browser, not an installed application) and is a bit lighter on features than Office.
Despite being different from the familiar Microsoft Office based Microsoft 365 Education, Google Classroom has been built with simplicity and ease-of-use in mind. Important tabs are clearly marked and the layout is user friendly. Even a technical novice could find their way around Google Classroom within 1-2 weeks.
What makes Google Classroom great?
Rather than being a business application adjusted to fit schools' requirements more closely, Google Classroom is built specifically for schools. It's web-based platform makes it accessible to anyone without having to install any applications, it is present to anyone using the Chrome browser.
Google Classroom also leans heavily on its third-party integrations for the platform. For example, a deputy head at an independent preparatory school told us: "We have made great use of Padlet, which allows us to tag each of our pupils work with voice recorded feedback. It removes the need to type out lengthy comments and allows the pupil to hear our advice in our own voices. It has been so useful for us."
Google's Chrome browser has championed third-party integrations to augment its experience for many years, and there are many to choose from, each fitting a specific need. Microsoft Teams is catching up, and developers are investing a lot of time in making apps available on the Teams platform, but it still lags behind what Google can offer.
Furthermore, Classroom is generally considered to be a more cost-effective option than Microsoft 365 Education. The pricing gap between the two is not vast, but it is a factor in the minds of many schools. Firstly, there is hardware. While both platforms are available on virtually any device, Google's Chromebooks, the favoured device of Classroom users, often come in at a lower price point than Windows laptops.
Google Classroom is also free in its most basic package, giving schools a great chance to try the service without incurring costs. It is important to mention that Microsoft 365 Education is also free in its basic package.
What is best for your school?
There is no certain answer to that question. Both platforms are mature and offer an excellent e-learning experience. In addition, both Microsoft and Google are investing heavily in each so users can expect new features and improvements to be added as time goes on.
Both platforms are free in their entry format, and both have paid options which provide slightly more features. For information on the paid version of Microsoft 365 Education, click here, and for information on the paid version of Google Classroom, click here.
The choice will often come down to the personal preferences of the staff and the needs of the school.
Google Classroom has been built specifically for e-learning. Whilst it uses elements from the G Suite business productivity suite, Classroom is its own standalone education platform. That is often appealing to schools as they feel it is built more closely for their needs. Microsoft 365 Education is built mainly using Teams, which is a business application adapted to education. That being said, the features are largely the same.
Microsoft 365 Education is generally preferred by most senior independent schools as the Office productivity suite is what most older pupils will need to be comfortable with as they prepare themselves for the workplace. With over 400 million active monthly users of Microsoft 365, it is highly likely that pupils will need to be familiar with the Office suite to succeed in their future roles. Furthermore, most teachers will be more familiar with the Office suite which, whilst improved upon over the years, remains largely unchanged from its original offering in 1990.
In contrast, preparatory schools tend to favour Google Classroom. Its simpler, cleaner interface makes it more easily adopted by younger children and the fact that Chromebooks can be purchased en masse for a lower per-unit price is more appealing to preparatory schools that often have tighter budgets. G Suite lacks some of the 'power' features that users of Microsoft Office expect, but that means it is simpler for younger children to access and understand – plus power features are not important for young prep school age children.
We're here to help
Whatever you chose, you can be sure that the entrust IT Group can help you to extract the very most from your e-learning environment. We have 15 years of experience, and have worked closely with a number of independent schools in that time.
You can learn more from our expertise in the private education sector from our blog: http://independentschoolsict.blogspot.com/ or why not examine our latest post entitled "teaching in the new normal"
Get in touch with us today if you have any questions about how your school can make a success of e-learning.
Read our FREE e-Book to learn more about returning to school in a post-pandemic world >>