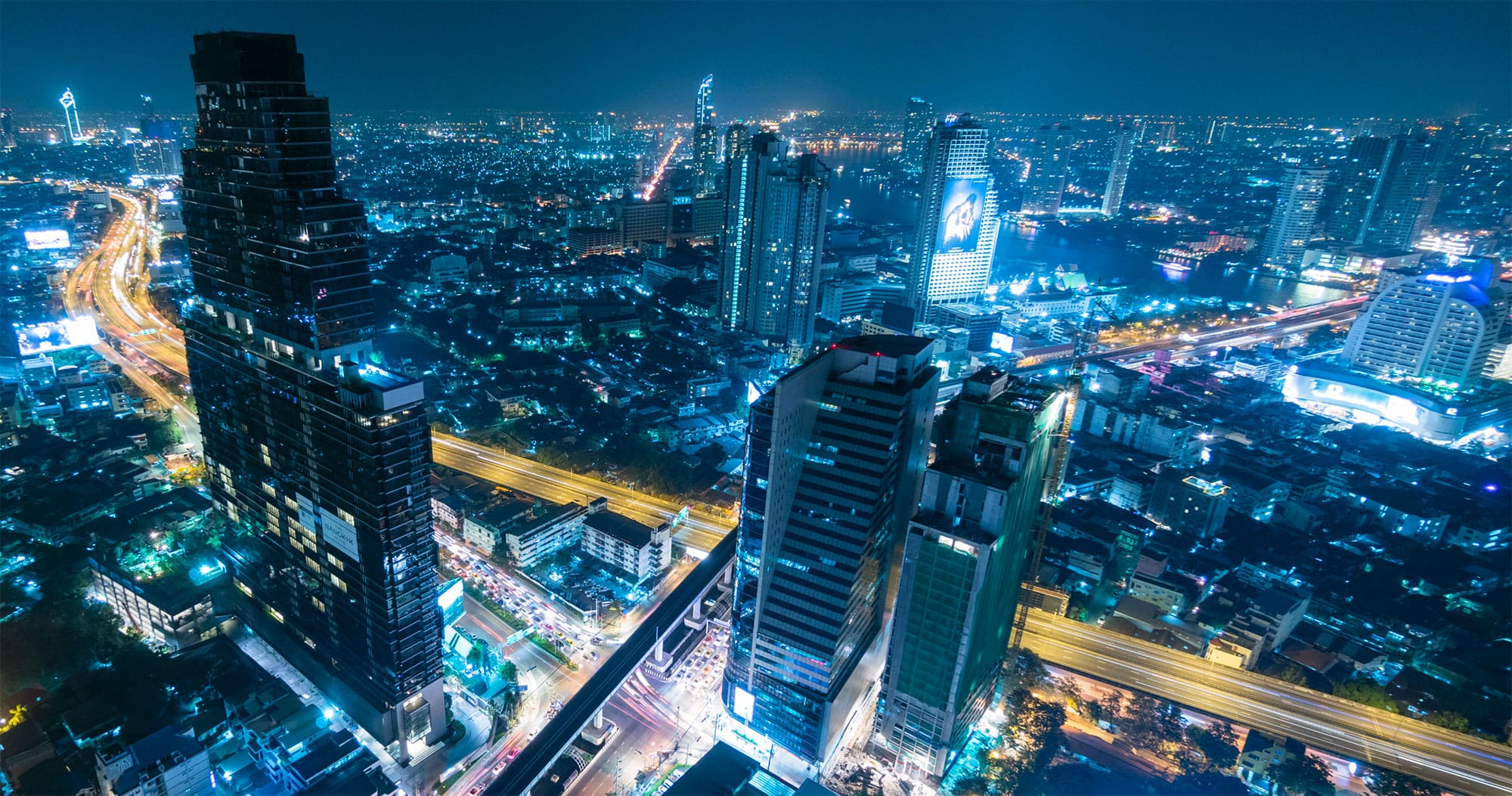 Get the Latest from entrustIT
The best password managers in 2020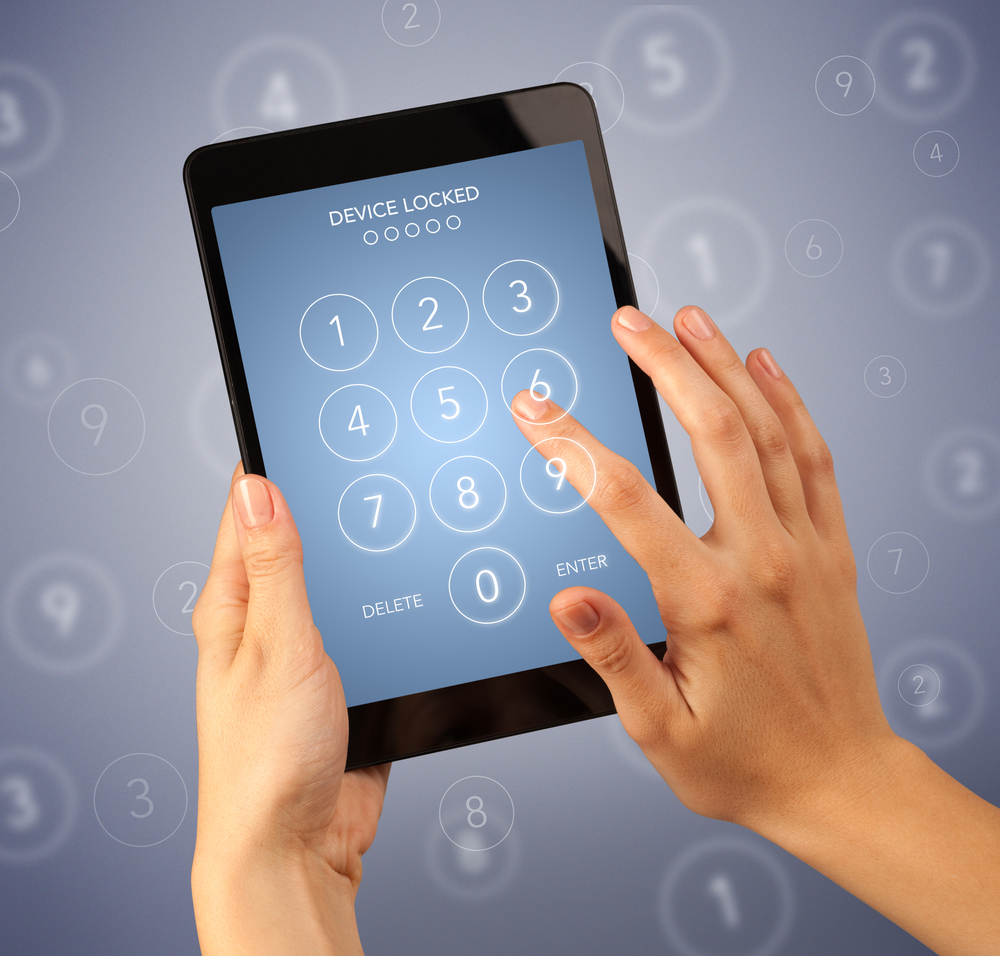 These days, we have online accounts for everything. From banking, to CRM, to email, to online shopping. That means multiple passwords that we must remember. The trouble is, remembering lots of passwords is difficult. So, in order cope, many of us end up using easy-to-remember passwords or re-using the same favourite one across accounts, despite being told over and over of the dangers.
If you're guilty of the above or you find yourself consistently getting locked out of your online accounts because you draw a blank every time you try to log in, it's time to consider using a password manager. In fact, anyone and everyone should be using a password manager. A good one will make your life both easier and more secure.
What is a password manager?
A password manager will store your login information in an encrypted vault for all the websites you use in your day-to-day life and in business, provide you with a strong password generator in case you struggle to create complex passwords, as well as help you log into your accounts automatically. Your password database is protected by a master password, which is the only password you'll have to remember.
Choosing the right password manager is an important decision, which is why we have gone through our favourite five to help, all of which we would trust to secure our own account details. And don't worry, if you're not happy with your initial choice, most services allow you to export saved data or import from other products, making the process of switching password managers easier than ever before.
1. Dashlane
In your search for a password manager, you will have probably come across Dashlane. It is one of the biggest names in password management. The service offers both a free service and a premium subscription service which costs around £2.50 a month.
Dashlane Free allows you to manage up to 50 passwords and autofill all your personal information such as delivery address and contact details. It stands out from the crowd with its bulk password change features that resets hundreds of passwords at once. The draw back with this free version, however, is that it you are limited to one device.
Dashlane Premium on the other hand gives you access to many more useful features. Not only does it let you store an unlimited number of passwords and personal details, but it lets you synchronise everything stored across all devices (both desktop and mobile). It also monitors the dark web for any data breaches, sends you personalised alerts if any of your stored details appear, provides VPN access for browsing the web more securely, and offers secure file storage too.
If you're a small business owner, you would benefit from a business subscription which you can get for just £3 user/month. With a Dashlane Business plan, you get all of the benefits of Premium, plus some additional perks such as admin console, smart spaces (for everyone who mixes their work and personal life, but want to keep password data separate) and increased security including 2FA integration.
Subscription or not, the password manager has a good design which is easy to use and excellent at auto filling your information in online forms.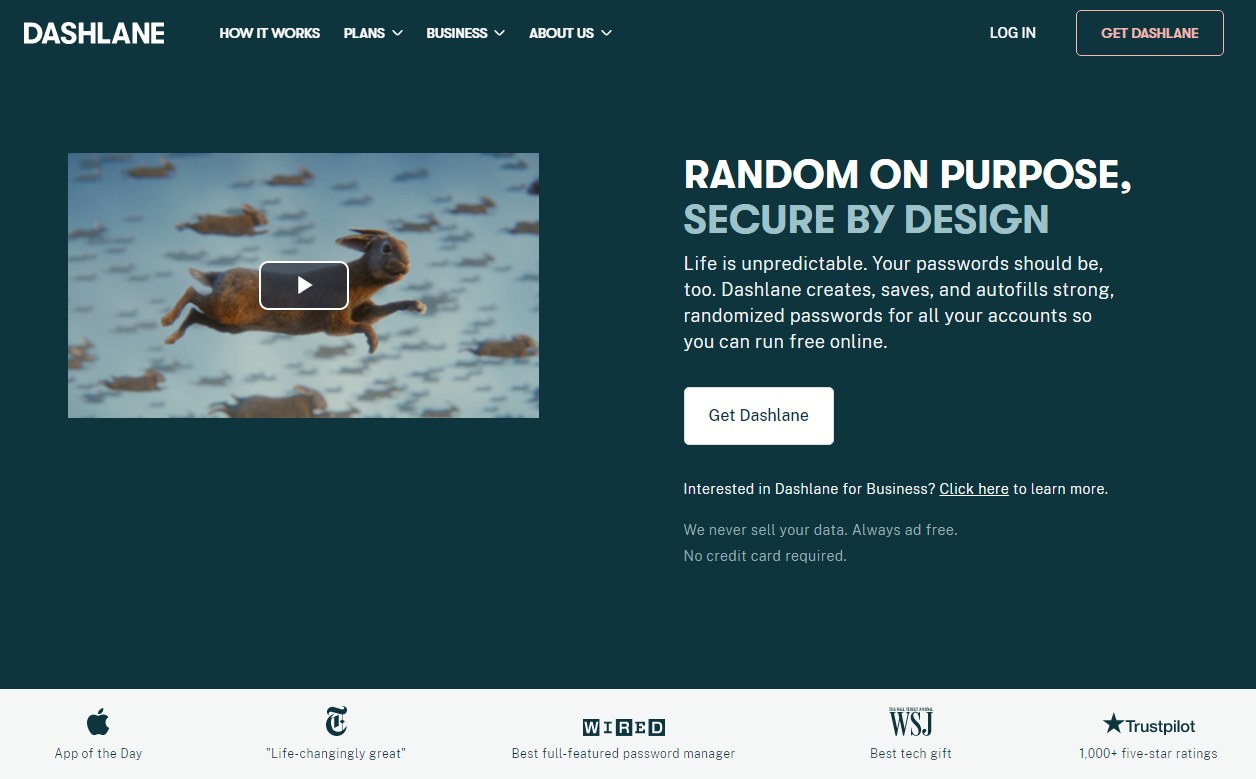 2. LastPass
LastPass is another well-known player in the password management world. It offers both free and premium tiers so you can choose what option would suit your needs best. However, the free version of LastPass particularly stands as it doesn't limit you to one device. It provides users with the ability to synchronise everything across multiple devices and browsers. What's more – you aren't limited to just storing passwords either. You are able to store credit card details and delivery addresses, as well as encrypted notes, details of insurance policies and much more.
Although the free version of LastPass is great, the premium tier is also reasonably priced at £2.60 per month and offers some extra features you may not want to miss out on. These include, emergency access, priority customer service, 1GB encrypted file storage, advanced MFA and one-to-many sharing.
If you're looking for business password management as well, LastPass is an excellent choice. Prices start at £2.60 user/month at the more basic end and range up to £6.80 user/month for a more complete business package including all features. The enterprise-specific features include password exchange and advanced administrator controls, in addition to industry-standard features such as password generation, emergency access, one-touch login, and automated syncing. LastPass' inclusion of single sign-on (SSO) and multi-factor authentication makes its business plans suitable for organisations of all sizes, from the small and medium start-ups to large corporates.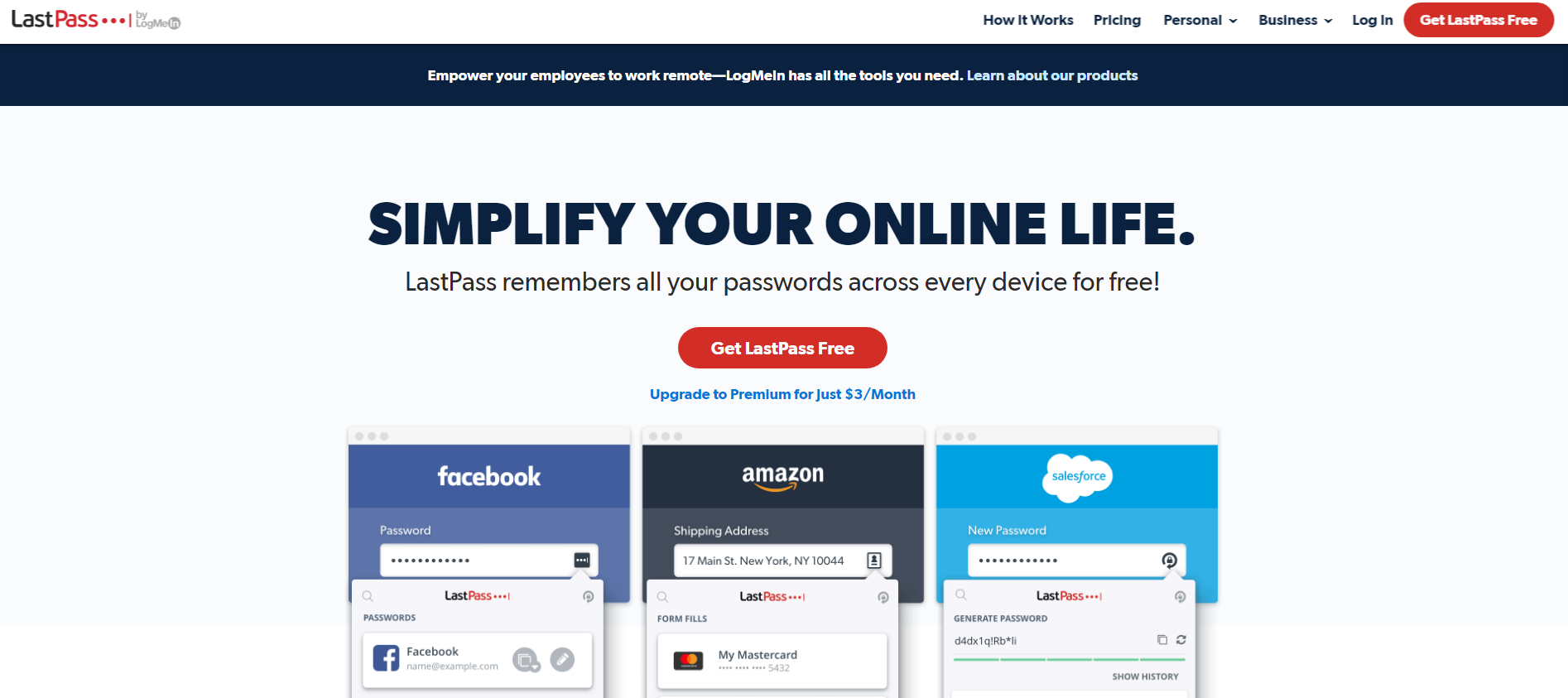 3. Keeper
Keeper Password Manager is one of the most sophisticated around. Not only does it provide top-notch security with a strict zero-knowledge policy and top-of-the-line encryption, but it is fast, full-featured and offers plugins for every major browser, plus mobile apps. There's support for biometric authentication on mobile devices too and synchronises all data across an unlimited number of devices.
As with Dashlane Premium, Keeper warns you if any of your passwords appear in a data breach. It will also let you know if any of your passwords are consider weak, or have been re-used, and then will help you generate strong replacements.
There is no free version of Keeper as such, but it does offer a 30-day free trial for users so you can decide whether you want to commit to a subscription. Subscription pricing for personal use starts at £2.49 (29.99 billed annually) and £5.99 for family use (71.99 billed annually).
If you're a business user, there are also business plans; Keeper Business (£3.33 user/month) and Keep Enterprise (£4.58 user/month). Pricing reduces the more users you have.
Keeper is a great password manager for individuals and businesses. However, it's important to know if you go for some of the add-ons such as BreachWatch, it can get quite expensive.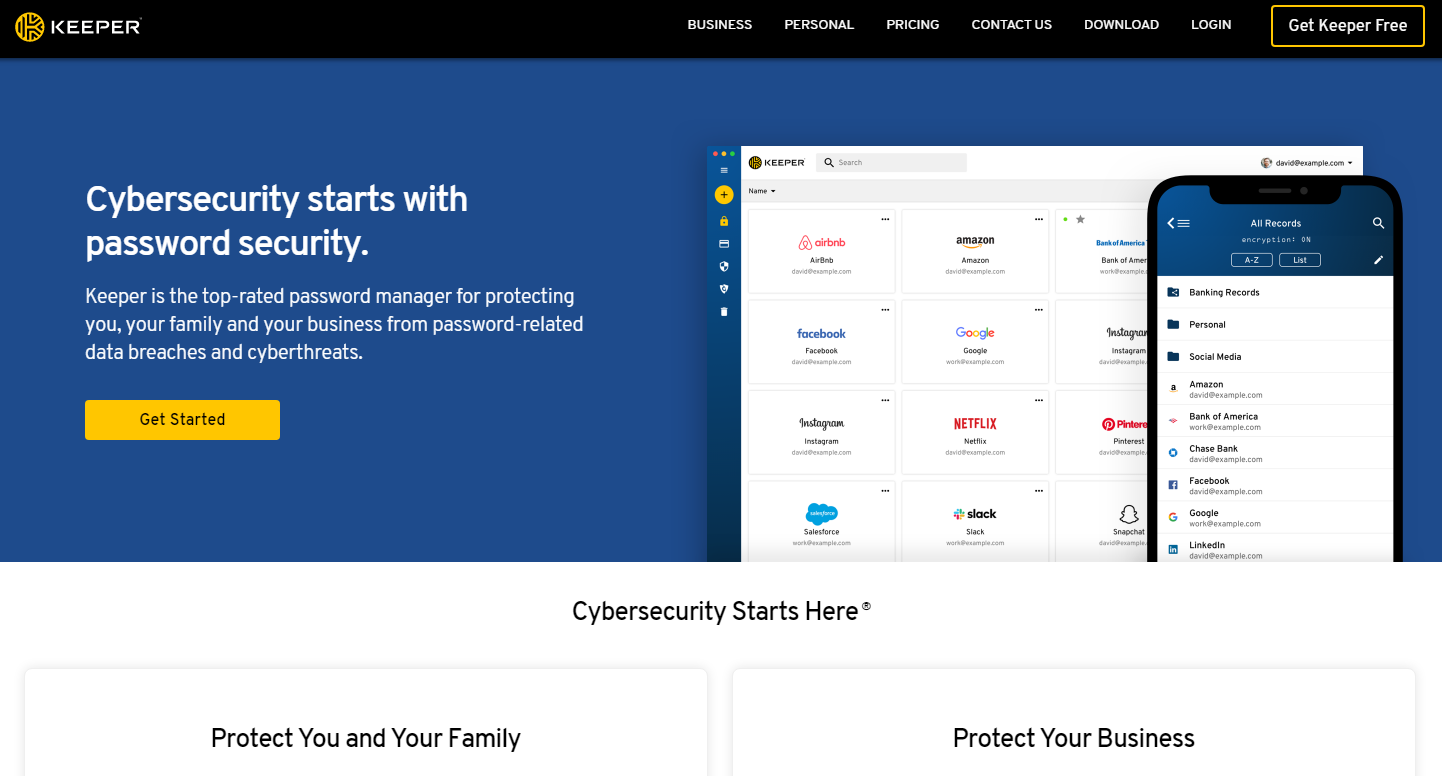 4. 1Password
1Password started off as an Apple-centric solution for Macs only. Since then, it has matured and been able to broaden its offerings to include iOS, Android, Windows, ChromeOS and most recently, Linux. The service provides password management for individuals, businesses as well as families who are looking for shared password protection.
Like Keeper Password Manager, 1Password has a 30-day free trial so you can test it out before committing. It doesn't have a free version other than this. Pricing for individuals starts at around £2.30 per month while for families it is around £3.84 month/family of 5. Both these prices are when billed annually.
If you're looking at it for business use, there are three plans available depending on the size of your organisation. The plans range from £3.07 to £6.14 user/month when billed annually.
Despite not having a free version, 1Password sets itself apart through the number of extras it offers users. In addition to managing passwords, you can use it as an authentication app like Google Authenticator, and for added protection, it generates a secret key to the encryption key it uses so that no one can decrypt your passwords without that key. Although very beneficial, you must make sure you keep this key safe as if lost, not even 1Password will be able to decrypt your passwords.
As well as providing the above, 1Password also has a useful feature called 'Travel Mode' which allows you to delete any sensitive information from your devices before you travel and then restore it upon return or when you've crossed a boarder. Therefore, no one, not even law enforcement can access your complete password vault.
All in all, 1Password is a very secure and competent password manager which covers both personal and corporate use.
5. Myki
Myki is a slightly different password manager to the others discussed in that rather than storing your password database and other personal information in the cloud, it is decentralised so is stored locally across your Myki-enabled devices. We recommend Myki for that reason. On top of that, Myki has been designed to primarily work from a mobile device to a browser extension rather than the other way around (which is the norm elsewhere).
As is the case with LastPass and other password managers, Myki lets users protect and store an unlimited number of passwords for free, but they do this within a centrally encrypted repository. As a result, you only need to remember one master pin or use biometrics such as your fingerprint or face ID to log into any number of your online accounts and services. Myki is also available across all platforms and provides handy extensions for most web browsers.
The Myki interface is extremely easy to use and works well for those who are just getting used to using a password manager. It is equipped with the ability to auto-fill passwords. However, it doesn't yet autofill longer forms with your personal information, so this would have to be manually copied across.
When it comes to price, individual users can enjoy the service for free. Only business users (Teams) need to pay if they want their workforce to have access to the password manager. If paid yearly, the subscription works out at £3.06 user/month, and if paid monthly, £3.83 user/month (both prices for a minimum of 5 users).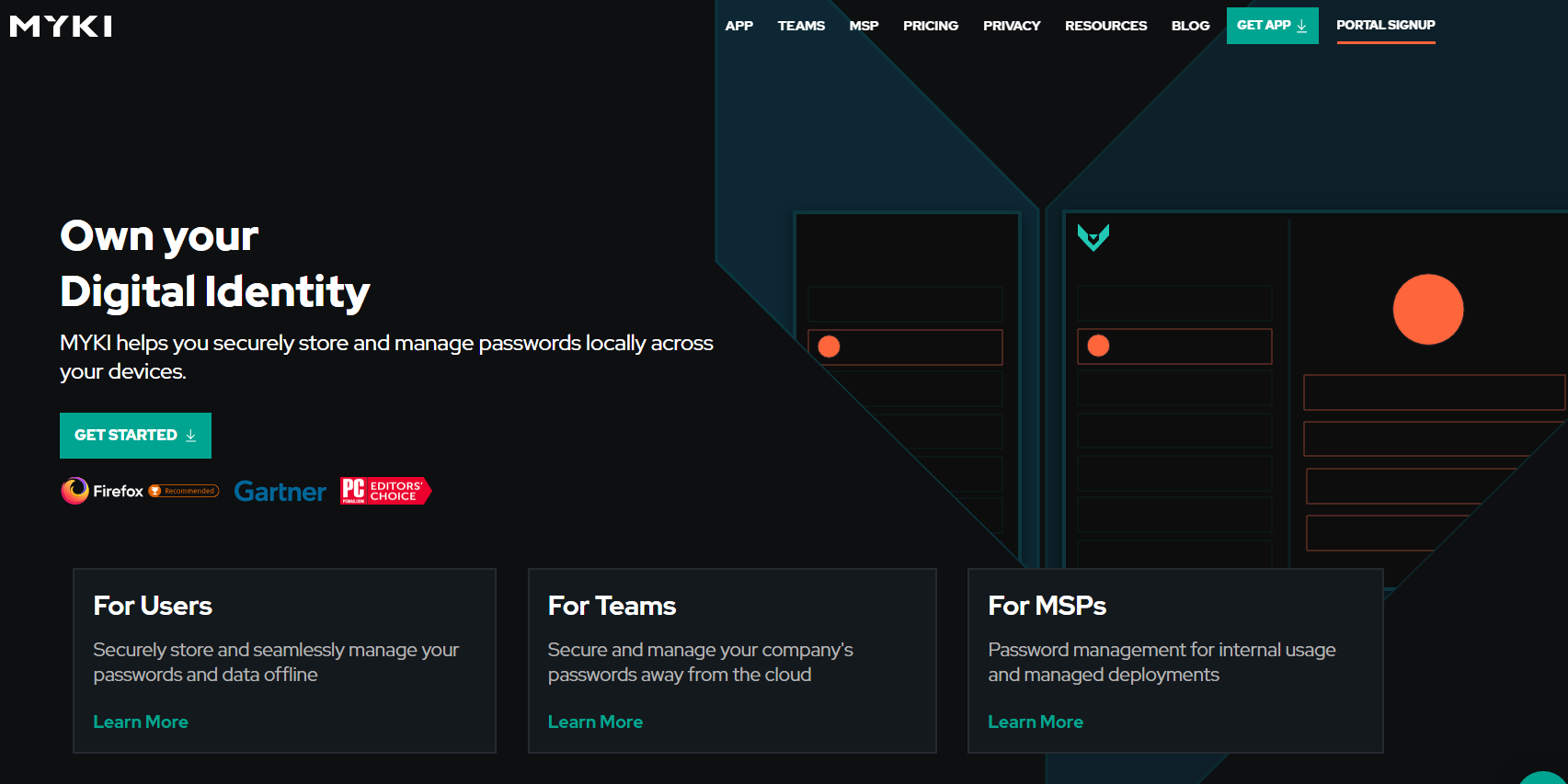 Securing your passwords now and in the future
The truth is, no one likes passwords, nor creating or remembering them. However, they're here to stay – for now. A password manager provides convenience by remembering your passwords for you and, more importantly, allows you to develop better passwords, making your online life less vulnerable to attacks surrounding weak or re-used passwords.
Although a necessity in today's ever connected world, password managers are not a one-size fits all solution. entrustIT have been assisting businesses with their security for over 16 years which means we are acutely aware of the best security solutions on the market – and that includes password managers. While we think our top picks are best for most people, it may be that you have to experiment with a few different ones before you find the one that best suits your needs. Fortunately, there are a number of very good password managers out there. Please get in touch with a member of team if you require some assistance in this area on 0330 002 0045 or email enquiries@entrustit.co.uk.