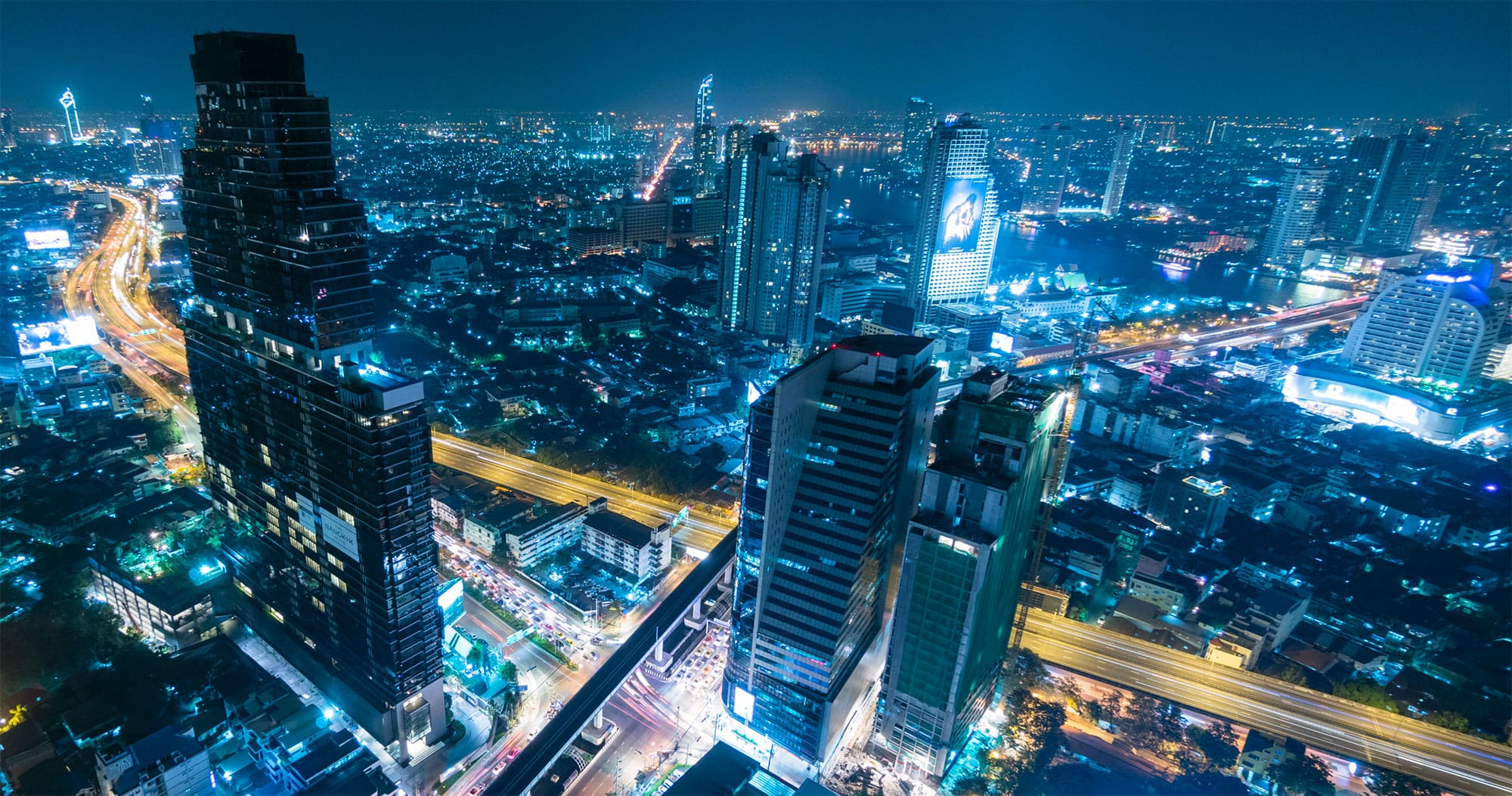 Get the Latest from entrustIT
Top tips for returning to work after lockdown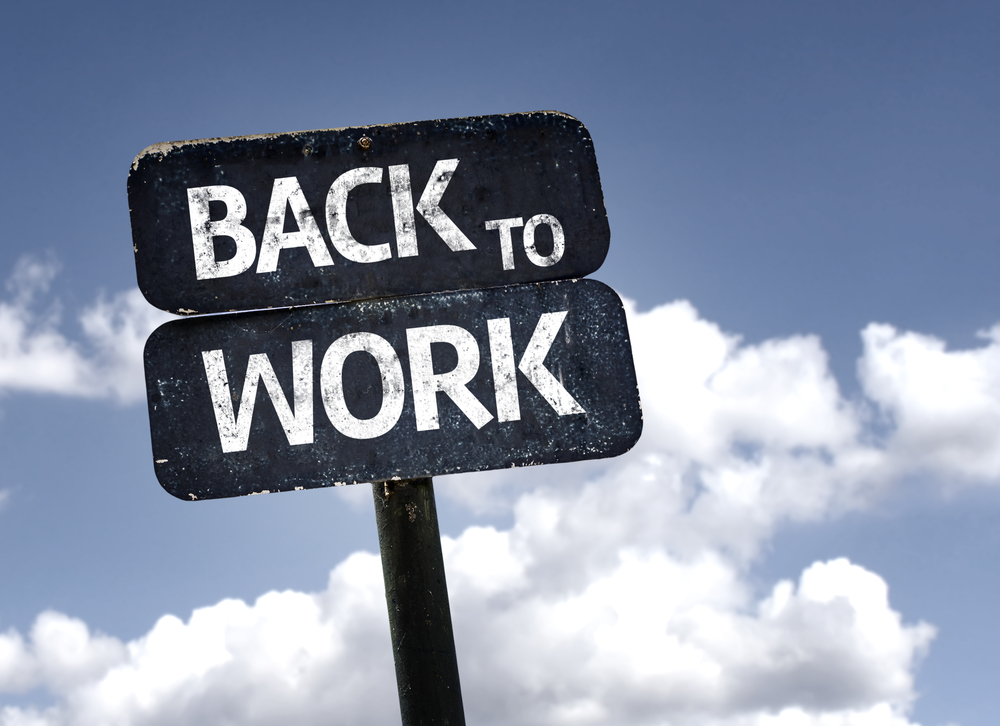 It has been three months since the UK went into lockdown and now, increasingly, the country is reopening. Whilst many across the country were able to work at home throughout the lockdown, there are still thousands that will gradually return to work in the next couple of months. With that in mind, it's prudent to consider how our working lives will now look, and how we can plan for this "new normal".
Having got used to a remote way of working, it is right that we must all make adjustments to returning to work – for the near future at least, our working lives will remain very different even after a return to the office. Because of this, employers will have to make several changes as they prepare for a new normal.
Interested in finding out how you can enable remote working with security measures in place that will keep your business protected? Download our free White Paper >>
In our blog we have gone through some handy tips to help make the transition as smooth as possible.
Talk and connect with your teams
If your staff have been on furlough, your communication with them over this period may have been limited. No matter what location they are working in when they return to work, it is important to keep in touch with team members so that they don't feel disconnected from the company and still feel a part of a team.
Everyone's situation is different, and we have all been impacted by the coronavirus pandemic in different ways. Therefore, connecting and talking with your teams will mean you can gauge how everyone is feeling and whether it will impact their work.
Microsoft Teams and Zoom are both two popular video conferencing platforms which have helped teams stay connected throughout the lockdown. These will be just as useful to businesses as we move out of the lockdown as they mean you can schedule in weekly check-ins with employees, no matter if they are able to come in the office to work or not. Both platforms have a number of excellent features and selecting the right one will depend on how you envision using it.
If you're unsure which is the best fit for you, follow this link to read about both platforms and what they work best for.
In addition to staying connected and talking for the reasons above, it may also be beneficial for you to talk to your staff so they can get involved in your risk assessment and preparedness. Doing this will mean you can create a workplace that they feel happy and safe to return to, which will, in turn, help overcome any anxieties they have with returning to work.
Re-evaluate your tool set
The way your teams completed day-to-day activities before the lockdown will be completely different to how it will be when they return. Some employees may be more vulnerable, others will live with relatives who are in the at-risk category, and others will simply feel more comfortable working from home until things settle down. If this is the case, the tools these employees were using before in the office may not be compatible with their devices or they may be legacy based. Because of this, management will need to determine what tools they need to enable employees to work from wherever, as if they are in the office.
Cloud tools such as Hosted Workspaces are leading the way by making this experience of working from home more seamless for all by bringing the 'office' home with you. Users have all the same functionalities and Windows environment they are used too as well as all the specialist applications necessary to carry out their work. However, rather than all data and software being stored on the PCs or local servers in your office locations, it is delivered from a secure data centre and accessed via the cloud. This means that authorised users can work from anywhere on any device with an internet connection.
Ramp up your digital hygiene
In the digitally based world we are in, it won't just be physical sanitation you need to think about. The rush in which we had to adapt to remote working created a host of new security risks, which won't have been addressed before the lockdown. "You need to think about what types of things made their way onto employee computers during this entire time," says Andrew Hewitt, Analyst at Forrester. "People have been downloading software, video games, and all sorts of stuff that you don't really know about."
According to research, there was a surge in cyber-crime and phishing while lockdown was in place; this is continuing to be an on-going issue for CIOs. Now we are allowed back to the office with social distancing measures in place, it is a good idea to not only make sure laptops are clean and free of malware, but to also consider implementing tools which will help to ensure any potential security issues are eliminated in the future. This is where Hosted Workspaces come in handy, as they are a completely encapsulated desktop environment and data only leaves the environment when you explicitly remove it. It is the gold standard for security and will mitigate the risk of staff installing improper applications.
Assess workplace practices
The workplace post lockdown will need to be altered if you are wanting your staff to return. PPE such as masks and hand sanitiser may need to be provided, new rules will need to be implemented and employee roles in terms of hours and flexibility should be assessed to ensure everyone stays safe.
Knowing the right way of moving forward with this assessment of workplace practices and rules can be a daunting process. Fortunately, the government have produced an in-depth document which gives guidance to people who work in or run offices, contact centres and similar indoor environments. You can find it here.
Studies indicate that the COVID-19 Coronavirus may be able to live on hard surfaces for days. Therefore, if your employees sharing hardware or workstations in the office, it may necessary for you to order in more so that everyone has their own. This will help keep your employees safe and reduced the risk of disease transmission. At the entrust IT Group we have strong partnerships with some of the best suppliers and have access to preferred pricing in comparison to other suppliers. Please get in touch if you require help in this area.
Keep an eye on staff wellbeing and morale
The coronavirus pandemic has impacted many people psychologically as well as physically. From the anxieties of the impacts the virus has had on health and job security, to the difficulties of dealing with social isolation, it is likely that staff will need some time to adjust and overcome the impacts.
According to experts "employees tend to feel more in control of their work environment and less stressed when they are consulted with and feel genuinely involved in the decision-making process." Therefore, moving forward, managers should support employees by clearly communicating with them the health and safety measures put in place and ask about their concerns surrounding returning the workplace so adjustments can be made accordingly.
If your employees are not coming into the office, you can still support them by keeping in touch over Microsoft Teams, a hub for team communication and collaboration which integrates seamlessly with the rest of Microsoft 365. The platform has options for chat, video and voice calling which means you can communicate in whatever way the employee feels comfortable with.
Conclusion
This is a difficult time for all of us. However, modern technology is filling the gaps and allowing many of us to continue working despite the disruption. For example, by coupling the entrust Hosted Workspace with Microsoft 365, teams can use the whole productivity suite of apps, including Microsoft Teams to help them stay connected with one another, all while a completely secure, encapsulated environment which gives CIOs peace of mind that the security issues that arose from the rush into remote working are dealt with.
Throughout the lockdown and as we are now coming out of it, a number of our customers have expressed to us their post COVID-19 pain points. As their IT provider, we worked quickly to help solve these so that they can function with happy and safe employees throughout the pandemic and beyond. For example, we offered one of our customers a test run of Microsoft 365 so that their staff could access all the same files, documents and tools they have when in the office. It worked so well that this customer is now questioning the need for an office and all the expenses that come with it. If they decide to not return to the office, they will not have to worry about adjusting workplace practices and can instead focus on using Microsoft Teams to stay connected and talk with employees post lockdown, which will in turn help keep staff morale and wellbeing up.
The way management handle employees returning to work as we move out of lockdown is a crucial process that needs to be done right. If they fail to do this in the right way, people will remember which could have additional long-term implications on a business in terms of retracting and retaining talent.
Want to find out how you can couple our Hosted Desktop with Microsoft 365 and your other essential apps? Download our FREE White Paper >>