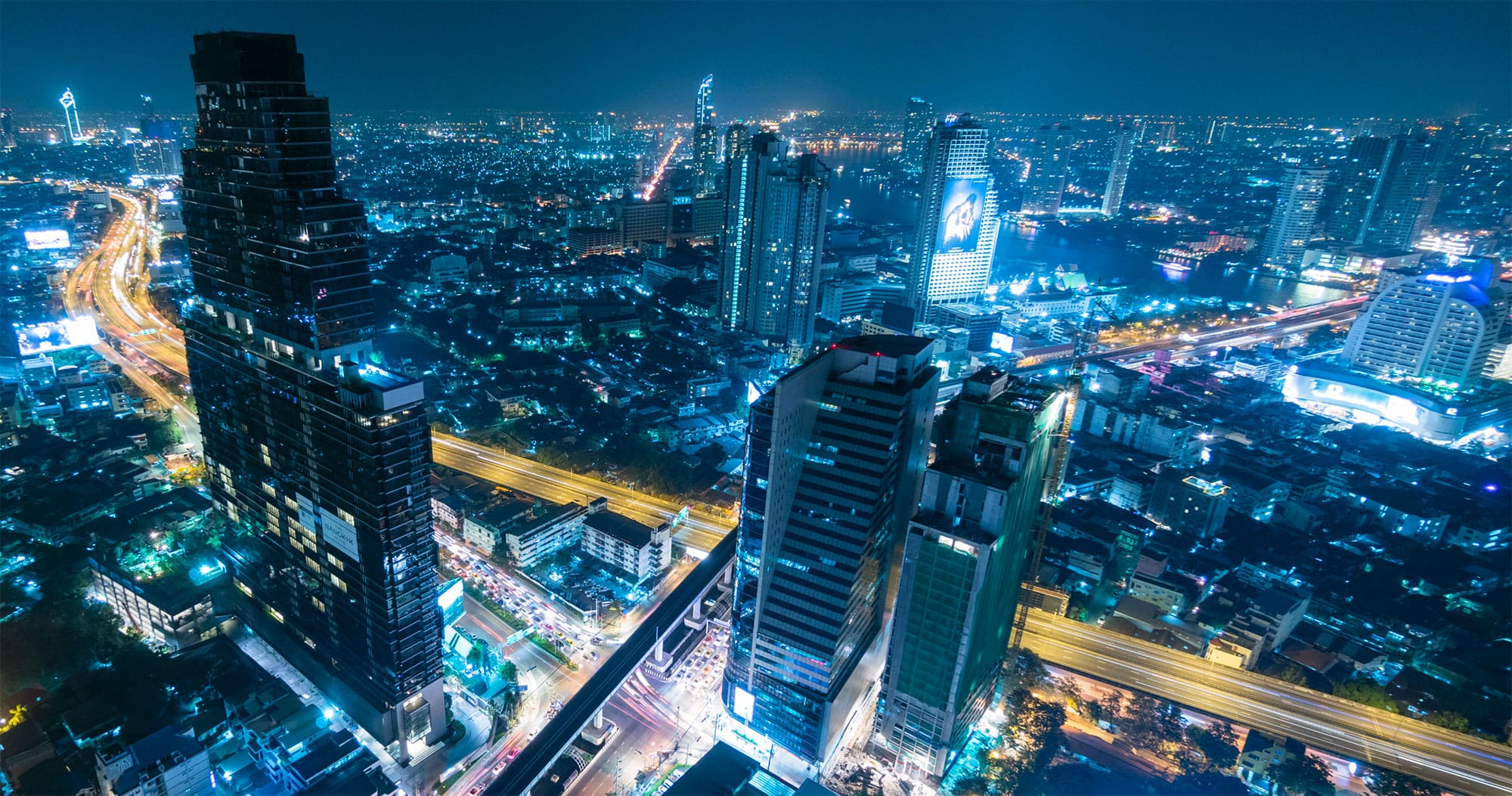 Get the Latest from entrustIT
2020 Tech forecast... What do you need to watch out for?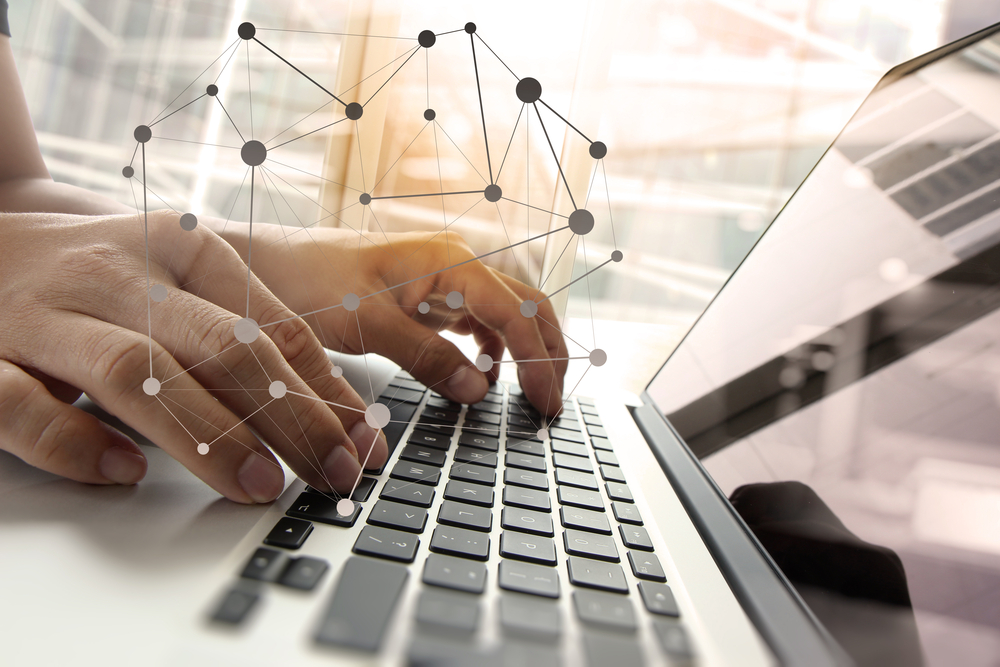 Those that have followed this blog for some time will remember that last year we made some predictions for the technology landscape in 2019. The year has seen some big advances in technology and 2020 looks set to be a huge year for technological change - what do we think will move us in the next year?
Technology, in every way, is undoubtedly changing the way we live and work. 2020 is going to be no different, with technology evolving faster than ever. According to predictions, 2020 is going to be one heck of a year.
Interested in learning about the different clouds and how they will be able to improve your business' productivity in the future? Download our FREE White Paper here >>
If businesses fail to keep up with the latest tech trends, they run the risk of being left behind their competitors, and the rest of the world. At entrustIT we value being 'ahead of the trend' about the latest in tech, so we can continue to offer our customers the tech solutions that will open up new opportunities for growth and success in the future.
In this blog we have gone through the key trends everyone should get ready for in 2020.
5G Data Networks
5G networks are the latest generation of mobile internet connectivity. Combining cutting-edge network technology with the very latest research, 5G offers faster speeds and more reliable connections than ever before.
While these networks did in fact become available in 2019 (a year ahead of schedule), they were expensive and very limited in terms of coverage. Experts have said 2020 is the year 5G networks are expected to gather momentum, with more affordable plans and greater coverage appearing.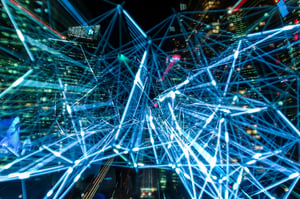 Increased speeds and coverage mean that mobile networks have the potential for become more usable than wired networks in our homes and business. It also means that remote workers will be able to stay in touch with their colleagues as seamlessly as they would if they were in the office, even while thousands of miles apart. We can expect to see a growing amount of companies 'going remote' as 5G networks enables organisations access to talents without the usual geographical restrictions.
The 5G evolution is well underway. As these networks become more widespread, operators are expected to move their heavy data users onto 5G to improve the mobile network experience on 4G.
Autonomous Driving
Elon Musk, Chief Executive of electric car firm Tesla, has said that his company will create a complete autonomous vehicle by 2020. As this becomes closer to a reality, we can expect to see measures such as changes to laws and existing infrastructures being taken by authorities and regulators. It is likely that we will also see the debate surrounding autonomous driving spread further than the tech world as more people become exposed to the idea.
Google's sister company Waymo seem to be one step ahead after completing a trial of autonomous taxis in California earlier this year. It transported 6,299 passengers in self-driving Chrysler Pacifica minivans, demonstrating that it has the resources, staff and vehicles to operate a self-driving vehicle pilot while continuing to test its technology in multiple cities. As impressive as the numbers are, many in the industry wonder if the data being collected will be enough to help state regulators and companies determine the value and challenges of autonomous vehicle services.
It is clear we are still not at the stage where we will regularly see, or travel in autonomous cars. However, the thought of them will continue to be a controversial yet exciting topic for many in 2020.
In addition to autonomous cars, the electric car market is expected to rise. The first half of 2020 will see manufacturers work hard to meet the increasingly tough emission rules with the introduction of more electric car models. Audi, Mercedes-Benz and Nissan are investing heavily in electric drive, with major launches coming in 2020.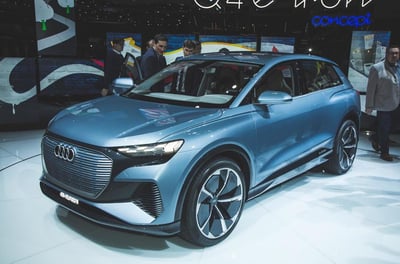 AI as-a-Service (AIaaS)
We discussed last year how Artificial Intelligence (AI) technology brings some fantastic benefits. It has been one of the most transformative evolutions of our times and many of us will have already explored how it can be used in business to streamline operations and customer experience. This will continue throughout 2020, with people increasingly getting used to working alongside AI technologies.
AI is an expensive proposition for most businesses. Because of this, AI will generally be delivered through providers of as-a-service platforms. Amazon, Microsoft and Google are among those that currently provide these platforms. In 2020 we will not only see a wider adoption of AI technologies as in previous years, but a growing pool of providers of AI as-a-service.
By 2025, at least 90% of new enterprise apps will embed AI. The as-a-service business model could help bring AI to the masses without the heavy price tag.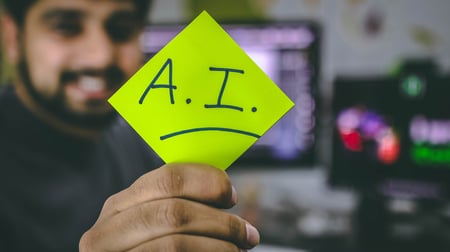 Blockchain Technology
Originally devised for the digital currency Bitcoin, Blockchain has created the backbone of a new type of internet by allowing digital information to be distributed but not copied. It carries no transactional cost (only an infrastructure cost), where one party to a transaction initiates the process by creating a block. The block is then verified by thousands of computers around the network, and once verified is added to a chain, which is stored across the network creating a unique record with a unique history.
Blockchain technology is a trend that has advanced hugely over the past couple of years. Deloitte's 2019 Blockchain Survey showed that 53% of respondents said blockchain technology has become a critical priority for their organisation in 2019 – a 10-point increase over last year.
Research and advisory firm Gartner listed blockchain as of the top ten strategic technologies for 2020. They say it has the potential to reshape industries by enabling trust, providing transparency and enabling value exchange across businesses. Additional benefits they listed included improvements in cash flow and a reduction in transaction costs and settlement times. In one report, it was revealed that 60% of CIOs across sectors expect some adoption of blockchain in the next three years.
Cloud Computing
2020 has been said to be the year of the cloud. According to Statista, public cloud spending had a fivefold increase over the past decade, starting at $77 billion and is predicted to reach $411 billion by 2020.
There is still some anticipation around what cloud computing can do for organisations, with many businesses holding back from making the leap. The main hurdle in 2020 that will be holding businesses back involves them not having the knowledge base to manage and support their cloud environments.
As you prepare for 2020, it may be an idea to enlist the help of a Managed Service Provider (MSP). An MSP will not only be able to give advice on the best way to manage your cloud environments but will be able to offer a range of services that allow you to continue doing your best work. entrustIT have been assisting businesses with their cloud environments for many years and have the experience that will provides clients with the knowledge they need to succeed in 2020.
In the future, we should only expect technologies to evolve and become more complex. Therefore, using a Managed Service Provider such as entrustIT will be useful investment for businesses of all sizes.
entrustIT are always keeping an eye out for new technologies and monitoring the technological advances in the digital age. Now, and in the future we will continue to use these technological advancements to ensure we can offer the latest and greatest tech solutions to improve the efficiency of our clients.
Are you looking to take the next step and learn about how the different clouds work so you're prepared for 2020? Download our FREE White Paper for the facts >>