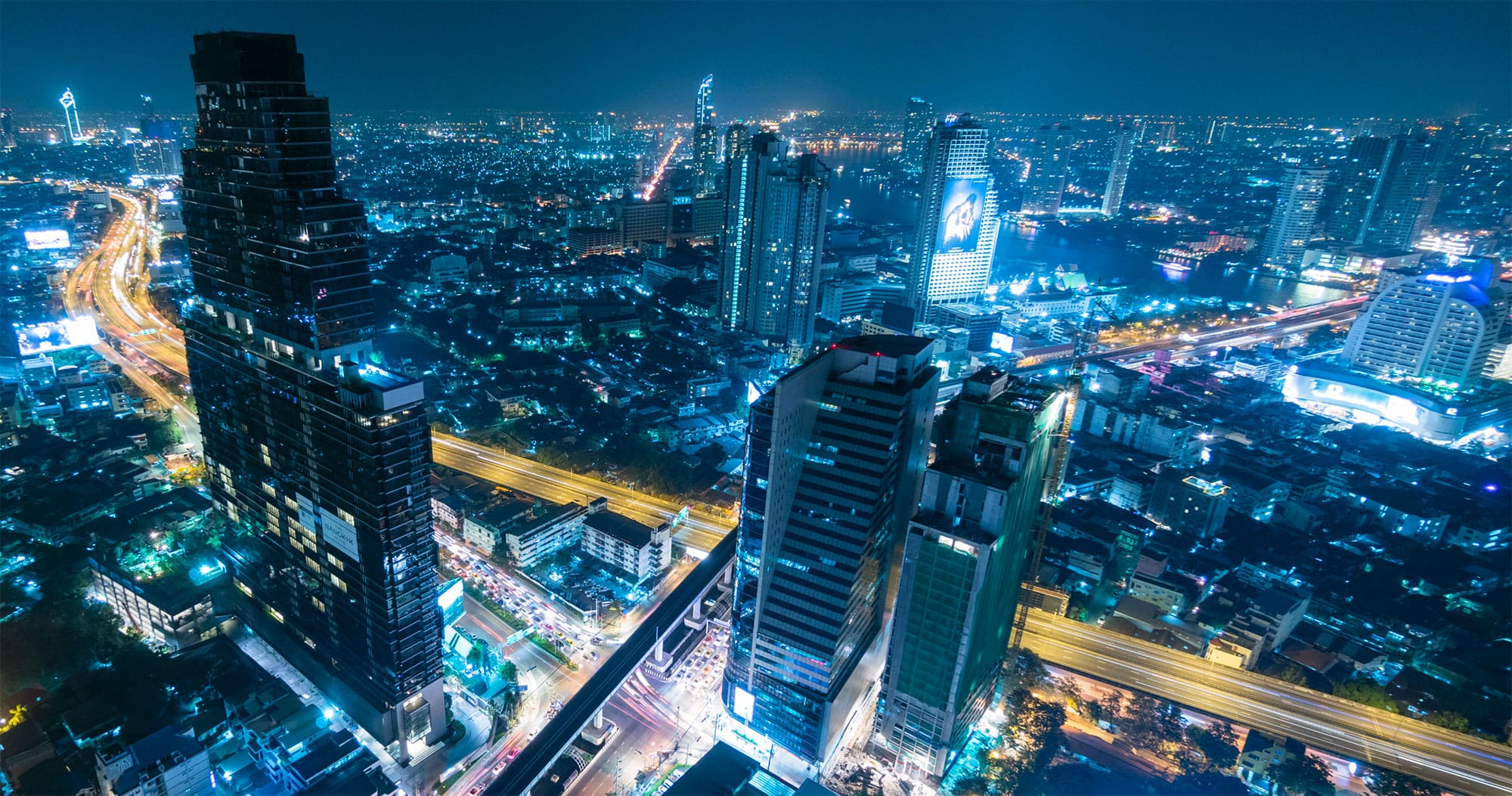 Get the Latest from entrustIT
2021 Digital Transformation Trends... What do you need to get ready for?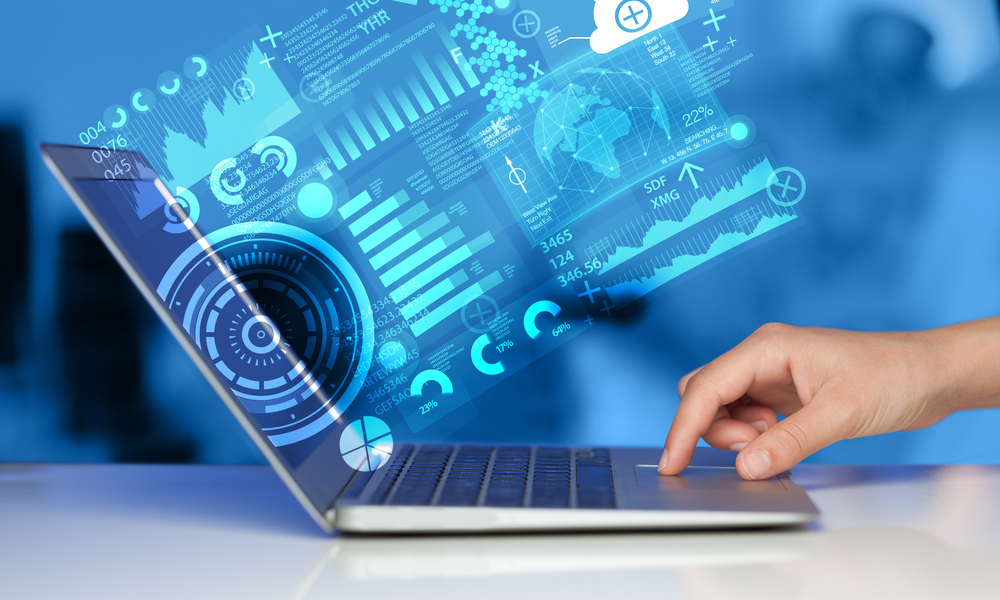 Digital transformation is the integration of technology into all areas of a business, changing for the better how you operate and deliver value to customers. And in 2020, it skyrocketed. According to experts, more digital transformation happened in the last nine months alone than in the last decade. In fact, in many ways, Covid-19 acted as a catalyst to these trends that were expected to develop over the next 10 years.
In business, it usually helps to be in touch with the latest tech. Not only can it have a positive impact on business performance but can help you stay agile and competitive. In what has already been a testing year for the economy, this has never been more important. Experts are warning that although the pandemic may subside as we move throughout 2021, the changes it has bought about will not.
At the entrust IT Group it is our job to stay on-top of the latest technology trends. This means we can continue to provide our customers with the best tech solutions and help them get the most from their IT investments. We pride ourselves on being the experts so you don't have to be and can focus on more important parts of your business.
So, what can we expect for 2021? Will we see the cloud continue to fuel growth in business, or will we see newer, emerging technologies take the lead? That remains to be seen, but we have spent the final weeks of 2020 compiling our list of key digital transformation trends. Read on to find out what we think you need to be ready for over the next 12 months.
Remote working outlasts Covid-19
Although workers have been providing a compelling case for increased work flexibility for a long-time now, working from home has be something of a taboo. Indeed, many organisations were hugely unprepared for working from home when they were faced with rolling it out for their entire workforce in 2020. However, after the initial panic subsided, remote work was proven a success for many. According to research by global comms agency FleishmanHillard, 80% of remote workers felt healthier, less tired or more connected to their family since transitioning to remote work, and 85%, found advantages in remote work that make for a better work/life balance.
As we move into 2021 and economies completely open again, we expect for many companies to extend their work from home policies and take advantage of this newfound flexibility; 98% of people surveyed said they would like the option to work remotely for the rest of their careers. Part of what will be crucial in making this possible though is the implementation of technologies that facilitate seamless and secure, permanent home working. For instance, the use of cloud tools like a Hosted Desktop from entrustIT to ensure a secure remote connection and Microsoft Teams which provides multiple avenues of communication for teams that are dispersed across locations.
Covid-19 caught us all by surprise, but it also proved that employees can work efficiently no matter their location and help save on operational costs as a result. If one thing is for sure in these unpredictable times, 2021 will not see businesses rushing back to pre-COVID work models – if anything, the way we work looks set to be forever changed.
As-a-service revolution
'As-a-service' is the provision of services that are provided on-demand. It is the reason that any big tech trends are a reality for almost any business, no matter their size or budget. Take popular cloud offerings such as those from the likes of Google and Microsoft for instance – cutting-edge technology can be deployed by people in all sectors with little need for IT expertise or upfront investments for IT hardware thanks to the 'as-a-service' setup.
As the pandemic continues across the globe, we have clearly seen that businesses who embrace these scalable 'as-a-service' solutions available through the cloud are thriving. In 2021 and beyond, the use of 'as-a-service' will be crucial in levelling the playing field amongst companies as well as opening up more possibilities for everyone.
Cyber-security wakeup call
Cyber-security has been an ongoing, growing issue for over a decade now. However, when Covid-19 become more widespread, cyber-crime soared. Bad actors were attempting to capitalise on a bad situation, exploiting businesses and individuals in every way possible. From January to April 2020 alone, cyber-security researchers observed a 238% rise in attacks on banks, and a 600% increase in attacks on cloud servers.
Regrettably, the cyber-security landscape won't be improving as we head into 2021. Attackers are going to be fine tuning their formulas that were successful throughout the pandemic and will get more vicious in extracting payments. One expert recently commented "The gap between cybersecurity risk and defensive effectiveness is as wide as it's ever been for most companies. Unfortunately, it won't get easier once the pandemic subsides; it could get much worse."
As you prepare for 2021, investing in new and efficient cyber-security solutions should be a priority. New threats will emerge, and outdated cyber-security solutions may not be advanced enough to detect them. An IT provider such as one from the entrust IT Group will be able to inform you on the best of these to use and can also provide training to your staff to help your business stay protected.
Artificial Intelligence (AI) advancements
Possibly one of the biggest tech trends in the world today – Artificial Intelligence (AI). While many may view AI as something of a future trend, it is a very big part of our daily lives. The coronavirus pandemic specifically trigged an acceleration in this tech trend, where virtually overnight, companies, governments, and others needed to work together to find a fast solution for stopping the spread of the virus. The tools they naturally turned to for this were data, AI and machine learning, which uncovered insights and connections in data that would have gone unnoticed by traditional human analysis.
The lessons learned from using AI in 2020 will continue into next year and it will become an even more valuable resource in helping us understand and navigate the world around us. "In 2021, we will see more sophisticated applications of artificial intelligence and machine learning (AI/ML) across industries," comments Rohan Amin, Chief Information Officer at Chase. "There will be greater integration of AI/ML models and capabilities into multiple business processes and operations to drive improved insights and better serve customers."
It is clear Artificial Intelligence is now impacting the future of nearly every industry and every human. In business, those that embrace the fast developments of it in 2021, will no doubt reap the benefits and stay ahead of competition.
5G is finally a reality
Those that follow this blog may remember that last year we spoke about the 5G evolution in our 2020 Tech Forecast blog. Indeed, we have been hearing about the benefits of 5G for many years. However, it is only since remote work, video conferencing and digital collaboration became a part of our daily lives for it to be clear that reliable connectivity and more bandwidth is a benefit worth having – and mobile networks knew that.
These days, businesses cannot afford to be disconnected and the use of 5G is going to be a vital part of ensuring that doesn't happen. Not only will it provide faster data speeds, but it carries huge amounts of data for a large number of simultaneous users, thus helping improve the efficiency of workers. 2021 will see the use of 5G integrated into our lives as we navigate the challenges of working in a post-pandemic world.
Although initially the pandemic interrupted the development of 5G networks, reports suggest that it has resumed once again. Moreover, smartphone manufacturers have been eagerly releasing 5G handsets in price-tiers that will help make 5G affordable to as many users as possible in 2021.
Conclusion
2020 has no doubt been a transformative year – in many ways not just digitally. We all had to adapt our daily lives to a new way of living and working, for longer than we may have originally imagined. However, in a couple of weeks, the calendar will soon change. In 2021, it is likely that we will see a continuation of the big tech transformations that developed this year such as Artificial Intelligence and remote working technologies, along with some exciting new opportunities from digital transformations like '-as-a-service' and the 5G development. Regrettably though, cyber-security is expected to be an even bigger issue with cyber-criminals using their experience from the pandemic to become more vicious in their attacks.
These digital transformations are going to impact every aspect of business – and business leaders will need to ensure they adapt to remain agile and competitive against the unprecedented challenges bought by the remainder of the pandemic and to thrive beyond. If you lack in IT expertise or time, though, we understand these can be difficult to keep up with. That's why the entrust IT Group are always keeping on-top of the latest trends and technological advances – so you don't have too. As a result, we can continue to provide advice and the best tech solutions to help all our customers prosper no matter what the circumstances.