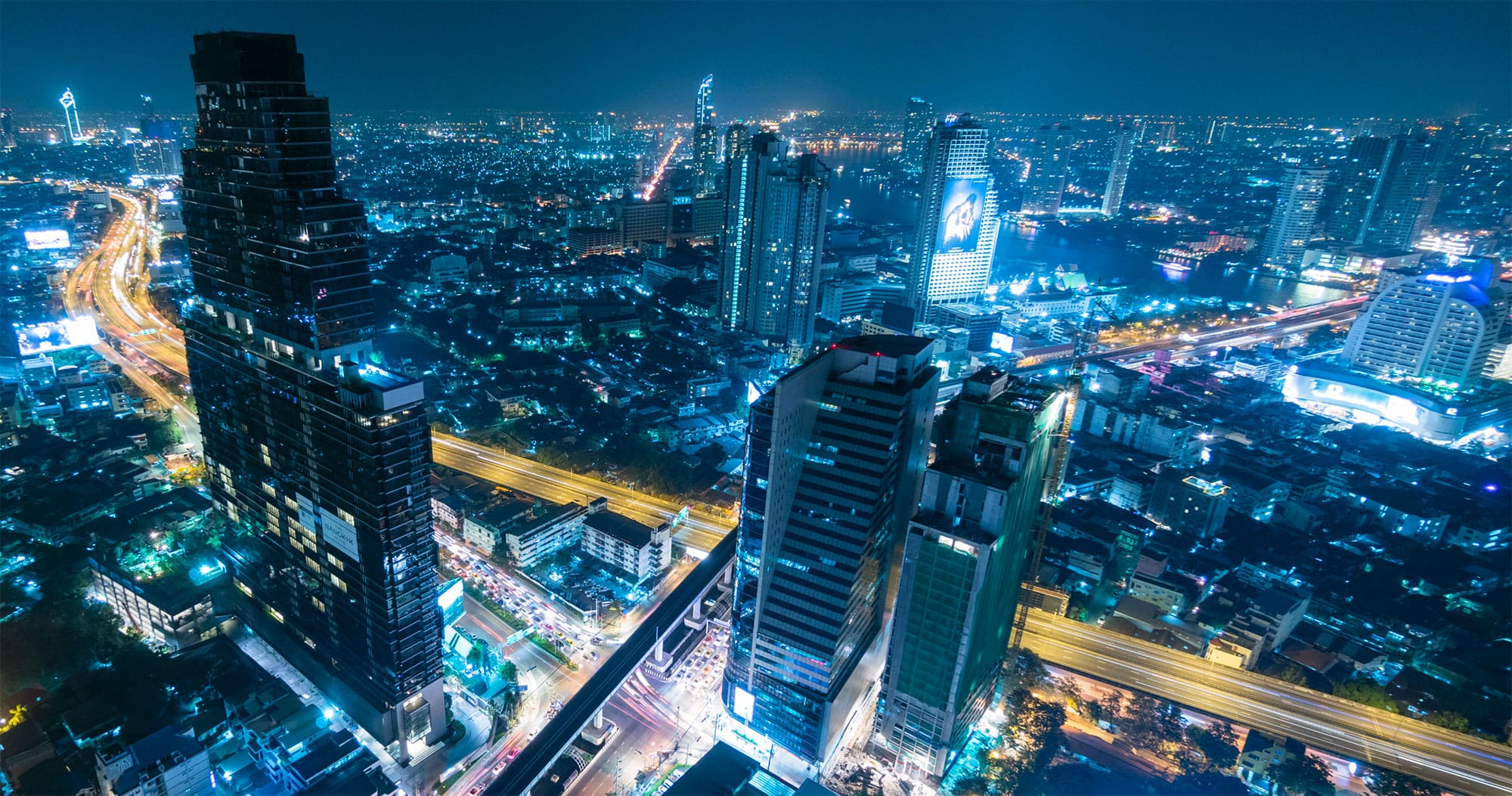 Get the Latest from entrustIT
How the cloud has helped businesses throughout a pandemic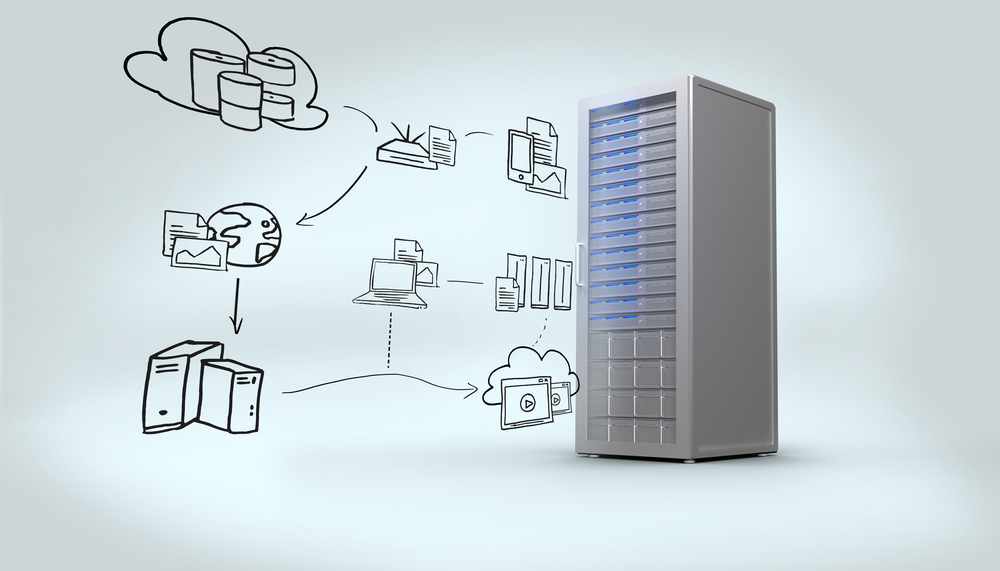 For many years, the cloud has produced a shift in the way we work. We are less reliant on offices, less reliant on "the 9-5" and less reliant on face-to-face communication. Around the world, some, however, were still reluctant and comfortable with running their business in the traditional 'onsite server-based computing' model – a model that while convenient, is historically known as being inflexible, often with unpredictable costs.
The COVID-19 pandemic changed everything. What was an almost overnight transition, organisations were told they had to shift their workforces to a working from home style which, for many, was a completely new way of working. Fortunately, most organisations were able to continue operating seamlessly through a situation like this that could have easily bought business processes and productivity to a halt. It would be easy to generalise that as 'technology'. However, the reality is, there is one constant that has been key in allowing workforces to communicate and work as if they are in the office, all while being safe at home – cloud computing.
Experts predict we could now be seeing a permanent market shift. It is likely that, even long after the pandemic is over, there will be an increased number of professionals working from home, even if it is only a couple of days a week. What are the cloud technologies that are making this shift possible?
Cyber Security
Cyber-attacks and breaches have always posed a huge risk on the business environment. The impacts of one attack can be so severe that a business may be forced to cease trading if not dealt with properly. The pandemic has shown a trend of a worsening problem, with recent research from the McAfee COVID-19 Threat Report revealing that cyber-attacks hit an average of 375 new threats per minute during the first quarter of 2020. Furthermore, McKinsey researched showed that the increase in staff working from home and the pressure faced by some organisations have significantly boosted the possibility of breaches.
In this realm, cloud tools can solve many of the cyber-security problems which businesses are facing. For example, VPN services and Remote Desktop Services are both great cloud-based tools which have provided users secure access to their documents and files from wherever, on whatever device they prefer, while having to work from home. VPN's work by encrypting the data of a user through a tunnel, acting as a gateway to safeguard the information employees send and receive online. A Remote Desktop Service such as the entrust Hosted Workspace on the other hand is a MFA secured, encapsulated workspace. Your data never leaves the workspace and rather than being stored on specific workstations, is stored in our ISO 27001 datacentres. You can find out more about both these options here.
Other cloud-based cyber-security tools such as antivirus software, backup solutions and attack simulation software will also give your organisations significantly more digital protection and horsepower - many of the best of these tools utilise artificial intelligence (AI) to detect and provide protection for some of the most sophisticated attacks out there today.
Document Sharing and Storage
After months of lockdown and furloughing of staff, our time couldn't be more precious. Organisations can no longer afford for the time of their employees to be wasted fishing out important documents from endless email chains.
Cloud-based document sharing and storage are great ways to ensure that key pieces of content can be viewed, accessed and worked on simultaneously by anyone who needs them for their work, without hours of digging and working on documents separately – a huge killer of efficiency in the workplace. These cloud-based solutions work by providing a central hub for files which can be accessed from anywhere, on multiple devices and, more often than not, worked on by multiple users at a time. Therefore, whether users are in the office, on the road or at home, all files are synced across devices and accessible in real time.
Although there are a number of document sharing and storage solutions available to business users such as Dropbox for Business and Google Drive, here at the entrust IT Group we use OneDrive. This is because if your business is a user of Microsoft 365 (like us and many organisations across the globe), choosing to store and share your files within OneDrive rather than other cloud storage providers will allow your workforce to work faster and smarter due to its deep integration with the rest of the Microsoft 365 suite of applications. In OneDrive, it is also possible to store up to 1TB of documents, photos and other files. Some of these additional options of cloud-based sharing and storage have limited capabilities when it comes to seamlessness of collaboration on documents in comparison to OneDrive.
Remote Working
Lockdowns may have shut down offices in the short term, but the long-term consequences could be just as profound. Many organisations we have spoken to tell us that the pandemic has led them to question whether they really need such big offices, or even if they need an office at all. Moreover, with localised lockdowns happening suddenly and a second spike in the virus looking increasingly likely as we move into the Autumn and Winter months, businesses who chose to send their workforces back to the office may have to revert back to working from home style at a moment's notice.
While remote work has been on the rise for some time now, the pandemic has accelerated this change. Cloud-tools mean that this can be a long-term solution for organisations as they are far more secure, cost-effective and flexible than any traditional technology solution. For example, cloud solutions are based on user count, and therefore you pay only for what you use on a month-to-month basis.
Customer Service
According to research published in Harvard Business Review, the virus is already making it significantly more difficult for call centres to cope, and this is only going to get worse as time goes on. Big contributors to this include "the fact that reps – most working from home for the first time – now find themselves without the infrastructure (like a reliable phone connection) or support (peers and managers available to lend a hand) they once enjoyed in the contact centre."
Those in customer service whom have utilised the benefits cloud computing have found that these problems can be alleviated. For example, cloud-based customer service offers advantages surrounding speed and bandwidth and can also make life easier for agents. This is because communication platforms such as Microsoft Teams and Zoom allow users to not only communicate via chat and audio calls, but over video conferencing as well. Facial expressions cannot be conveyed over voice call making it harder for management to grasp how their teams are actually coping when at home. Furthermore, face-to-face communication will help agents feel as if they are in the office and still a valued part of the team and organisation.
Firms also need to be able to ensure that their customer service staff can deal with a high volume of calls, smoothly. Luckily, cloud telephony such as VoIP solutions can make that a reality. VoIP works by rather than using legacy phone lines, calls get translated into data and transmitted across a broadband connection. With VoIP, call forwarding costs are slashed to almost zero, as it is all done across the internet, rather than fixed lines. What's more – entrustIT VoIP has Go Integrator integrated, which links telephone systems with an ever-growing list of popular CRM platforms. This means that it is possible for users to automatically log a phone call directly to their CRM as soon as the phone is hung up. You can find out more about this here.
Scaling
For almost all organisations, the pandemic has created great uncertainty in regard to size. Some digital firms have had unprecedented demand for their services throughout these times, and are therefore, experiencing a huge rise in growth of their workforce. Others, however, are facing the reality of having to let staff go and downsize in order to stay solvent.
The unpredictability of demand for some businesses or lack of for others means that the ability to scale up or down at a moment's notice will be hugely beneficial to organisations wanting to survive past the pandemic. The cloud requires no physical hardware or servers on-site to operate. Therefore, businesses can scale up or down almost instantly, without the investment in sunk overheads such as servers, which must be replaced every few years.
Energy giant Centrica highlighted how the cloud benefitted them in this way in an interview when Patrick Babic, service owner for the end-user computing teams said "The cloud has been absolutely essential and I really don't know how we'd have coped without it. If we were still reliant on physical datacentres, we wouldn't have been able to expand so quickly,".
Conclusion
The reality is, if business leaders hadn't been convinced before the pandemic of the importance and benefits of cloud computing, they are likely to be now. The move will not only protect your business and its processes should workforces have to shift back to working from home full-time, but it will enhance the security, efficiency and scalability in your organisation now and in the future.
These are uncertain times for us all, especially the economy, making the benefits of cloud computing too much to be ignored. If you've made the move but aren't sure you are getting the most from it, please get in touch as one of our experienced consultants would be happy to chat things through with you. Alternatively, if you're yet to make the move completely and are concerned about specific elements of your business should we go into another lockdown, entrustIT can help. We have assisted several of our customers and implemented a number of solutions that have allowed them to continue working as normal when at home, as if they are in the office.