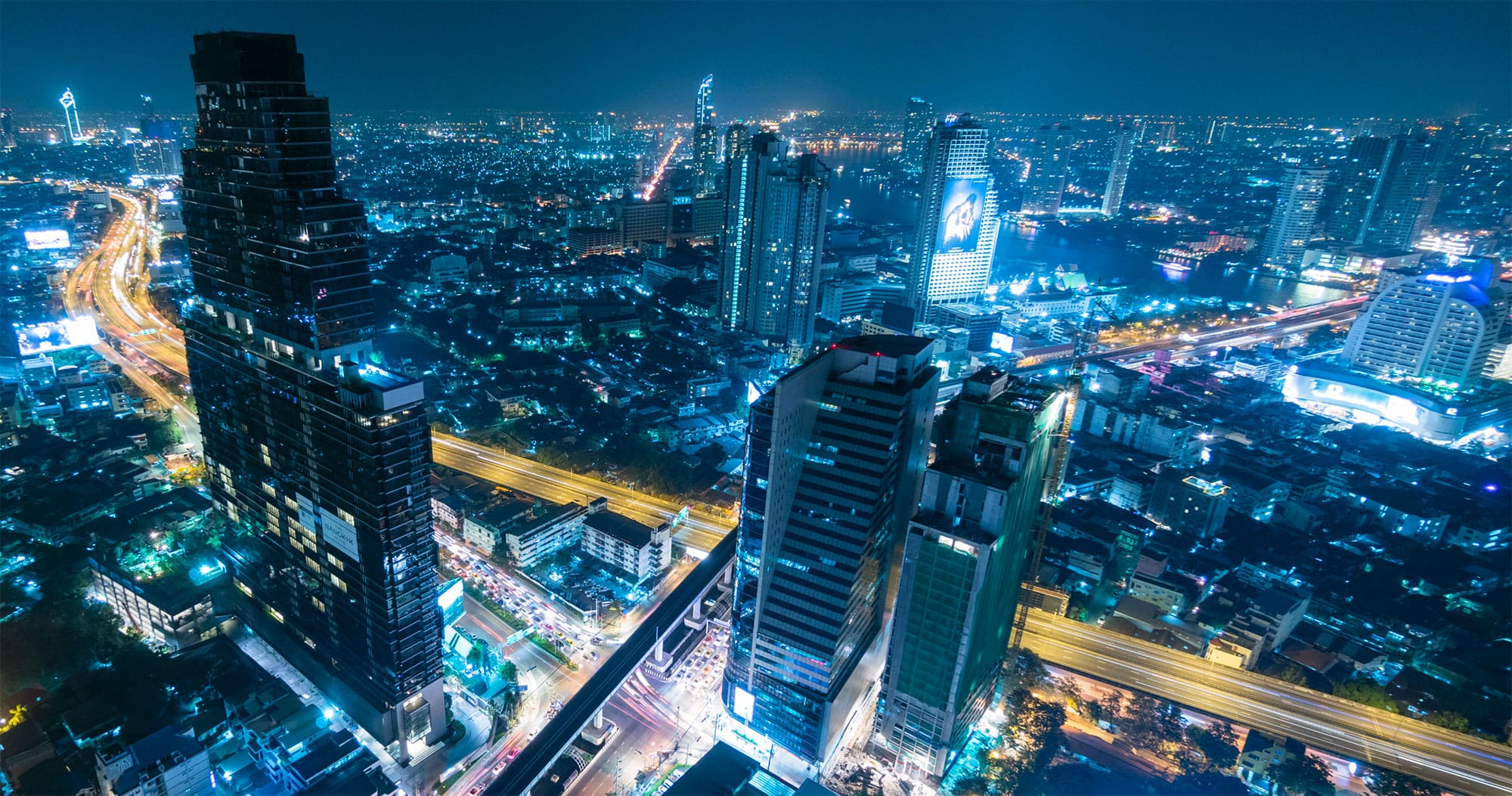 Get the Latest from entrustIT
Why Teams is Now The Go-To Collaboration Platform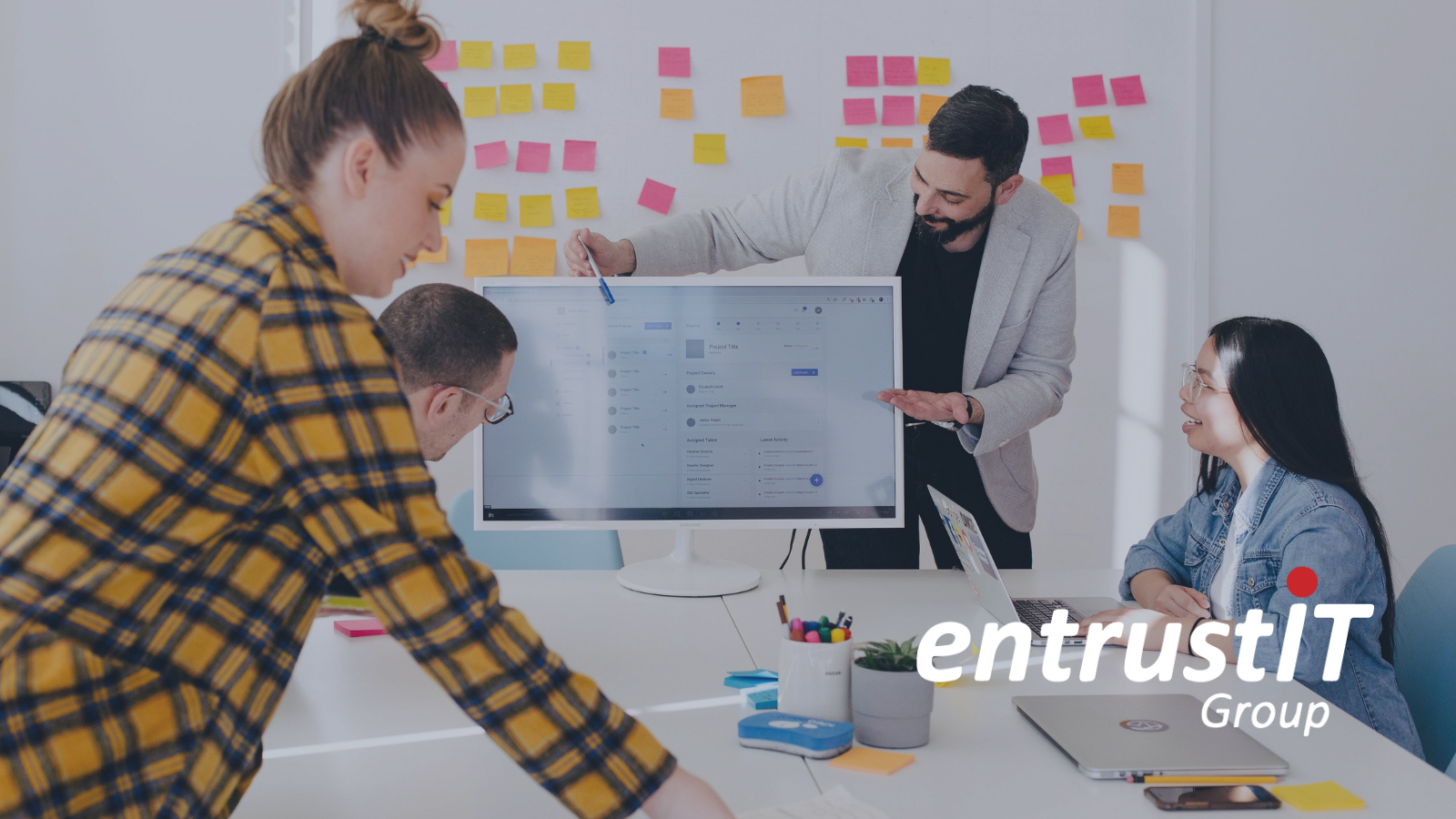 By the end of 2019, Microsoft Teams had amassed an impressive 20 million active monthly users, and cloud communication programmes were steadily becoming more common within businesses day-to-day. Fast forward to today and Teams now has an astounding 270 million active users, that's almost 14 times more users in less than 3 years. A key element of Teams' recent success will undoubtedly be owed to the recent pandemic that caused countless businesses to expand their online workforce, which in turn required them to adopt a well-rounded collaboration platform such as Microsoft Teams.
With this said, the pandemic restrictions have been virtually non-existent for almost a year now, with most businesses returning to an in-office workforce. Despite this, Teams' popularity continues to grow and it seems we're seeing a clear shift in the way businesses utilise collaboration platforms. Applications such as Teams, are no longer a compromise but now a way of streamlining everyday tasks and communication in and out of the office. Businesses not utilizing Teams are putting themselves at a disadvantage, even when not working remotely
In this blog, we'll take a look at the reasons Teams has solidified itself as the go-to collaboration platform for businesses and some of the features people love:
Integration with Office 365
Teams has been built on top of Office 365, so it's no surprise that it integrates flawlessly with Office 365 applications. For example, users can edit Word documents in Teams without having to download, edit and upload again. Once you're in Teams, there is essentially no need for you to leave as you will still be able to take full advantage of Office 365 functionality.
Furthermore, Microsoft has made Teams in such a way that many 3rd party applications can be accessed seamlessly to help keep your business running effectively and allows you to bring everything into one place.
Communication
Good communication in business is key. Luckily, you can communicate with team members instantly with Microsoft Teams as it is driven by instant messaging and voice/video chat. Therefore, rather than going through the tedious process of sending emails back and forth, you can send a quick message. Alternatively, if you are in need of a face-to-face conversation, you can easily start a video call. Communication also doesn't have to only be with those in your organisation, you can also share a link with your clients or suppliers, allowing them to join a video conference with you from their browser.
Below is a list of features Teams offer for communicating with colleagues and partners:
Chat – This feature is commonly found within most collaboration apps and allows you to communicate through a chat box connected to a meeting, group or individual Additionally chats are persistent meaning they are stored through teams and can be accessed and filtered through at a later date, allowing you to easily check back on a conversation or meeting that took place in the past.
Online Meetings/ Assemblies – let's say you need to quickly get an intricate message or plan across to hundreds or even thousands of people all at one time, whilst still allowing participants to communicate and ask questions. Teams can do that for you. Teams allow you to host meetings that can hold thousands of people at one time whilst still including a chatbox, file sharing and note-taking software
Video calling and screen sharing – Microsoft provides high quality and seamless video calls, that allow up to 20 people to stream themselves all at one time, making remote meetings feel as natural as possible.
Integration of SharePoint – SharePoint is Microsoft's web-based collaboration and document management platform used to share files and information between teams. Any group that uses Teams will have a site created on SharePoint which will contain all files shared across all conversations (permissions and security options can be customized for sensitive information)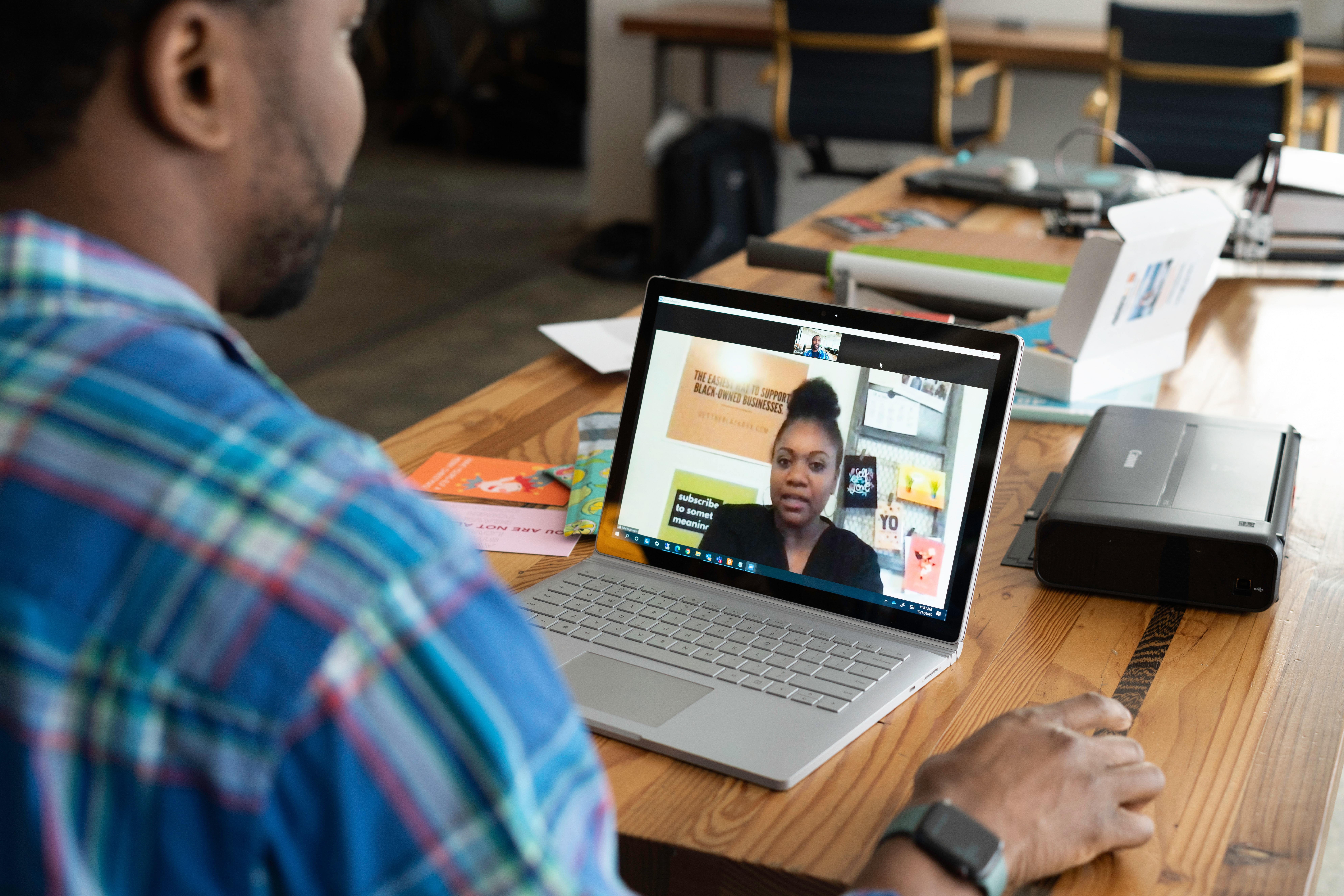 Collaboration
Microsoft Teams has strived to make remote collaboration easier than ever. If a team needs to work on a PowerPoint presentation with a short deadline, real-time editing allows all members to watch edits being made and simultaneously make changes themselves or give feedback. Whilst this feature is most useful when used by remote workers, it's an undoubtedly beneficial tool for in-office workers as well. Having the ability to collaborate on a single document at one time from your own desk removes any need to tediously send over files one edit at a time and allows people doing different bits of work on one document to do so simultaneously.
Additionally, all conversations and files are stored in a chat-based location in the cloud. This means there is a clear message thread being saved, so employees can dive in and out when they need to and not worry about confusion if they forgot certain details or are away from work.
Security Is A Priority
Security is made easy through Teams. Security and compliance are built in from the start to ensure corporate data is protected, teams encrypt all data, at all times, with zero standing access to your data.
Microsoft has a compliance framework to classify its applications and services into four categories Teams are Tier-D compliant which includes ISO 27001, ISO 27018, SSAE16 SOC 1 and SOC 2, HIPPAA, and EU model clauses. If you want to learn the details of the Compliance Framework for Industry and Regulations click HERE
Additionally, Teams also enforces team-wide and organization-wide two-factor authentication, single sign-on through Active Directory, and encryption of data in transit and at rest to ensure your accounts stay protected.
A
Single Note of Caution
In last week's blog, we highlighted Microsoft's shortcomings when it came to how they deal with your data backups. Whilst Teams and the rest of the Microsoft Office roster are great for many things, comprehensive data backups are not one of them. Unless you take the time to implement a reliable backup solution, your office 365 data would almost certainly be lost in the event of a data breach, accidental deletion, or hardware failure amongst other things. View the full blog HERE to learn more and find out how you can keep your Microsoft data safe.
Conclusion
Over the last three years, Teams' popularity has grown exponentially, this success could be first attributed to the recent pandemic, but restrictions have been non-existent for almost a year now, yet Teams growth continues to skyrocket. Its clear Teams is no longer a situational application merely used when real-life alternatives are unavailable but now a 'Go-To' collaboration platform used every day in and out of the office. It's unsurprising when you consider all the features Teams offers from real-time collaboration and cloud storage to video streaming and screen sharing, all of which are held in a secure Tier-D compliant framework.
If you are one of the few businesses not currently utilising teams but feel it's something you'd benefit from or just wanted to learn more please feel free to get in touch on 0330 002 0045 or email enquiries@entrustit.co.uk to be put in touch with one of our experienced and friendly consultants.